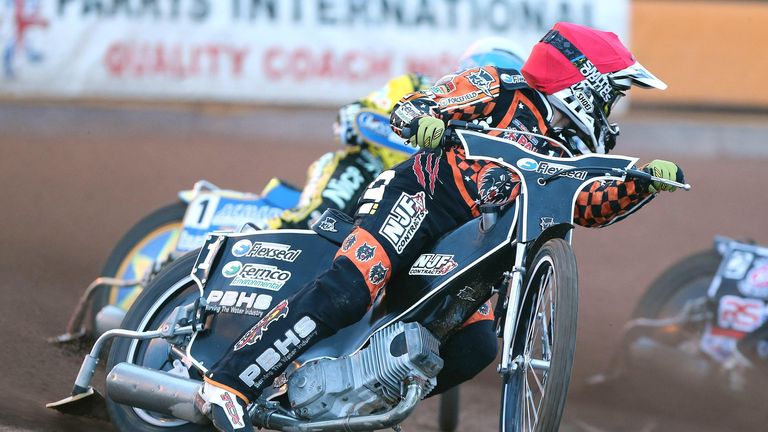 Reigning world champion Tai Woffinden will miss Saturday's FIM Speedway Grand Prix of Poland in Gorzow.
Woffinden's hopes of retaining his title have been hit by a broken bone in his left hand he sustained in a crash riding for Wolverhampton at Eastbourne.
He tried to practice at the Edward Jancarz Stadium on Friday afternoon but had to come in after only two laps because of the pain he was suffering.
"I'm gutted about it but not totally surprised because I knew I was up against it," said Woffinden, who is five points adrift of leader Greg Hancock heading into the fourth-last event of the season.
"I went out there to see what I could do and I had to pull up after a couple of laps. I've done all I can to race.
"I had a local anaesthetic in the hand, I had daily physio, I had ice treatment, I had softer grips on the bike and a different clutch set-up - but it was no good.
"I cannot go out there in the knowledge that I can ride the bike without being a danger to both myself and my fellow competitors.
"The track was smooth, I felt good in myself but when it came to riding the bike it just got too much. This is the logical, but obviously regrettable, decision.
"Now I have to look at the next round in a fortnight (at Vojens in Denmark) and try and get ready for that."