World Cup squads
The draw and squads for the 2012 Speedway World Cup have been confirmed.
Last Updated: 22/06/12 8:46pm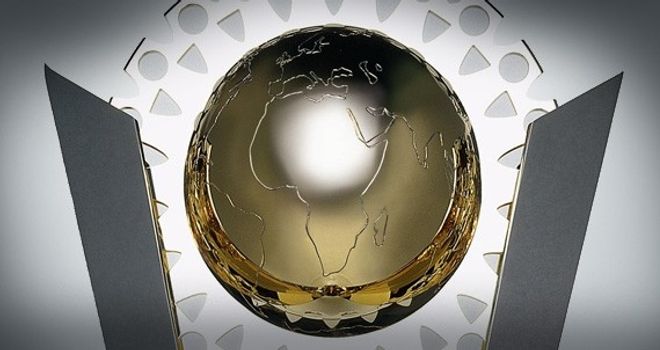 The draw for the 2012 FIM Monster Energy Speedway World Cup has been made and Poland launch their bid for a fourth straight gold medal wearing the blue helmets in Event 1 at Bydgoszcz on July 7.
The five-time winners, who will be skippered by 2010 world champion Tomasz Gollob, line up against Denmark (yellow), Russia (red) and the United States (white).
Meanwhile, Great Britain have been handed the white helmets for their SWC opener, which sees them tackle old rivals Australia (yellow), Germany (red) and the Czech Republic (blue) in Event 2 at King's Lynn on July 9.
The second and third-placed teams from both Event 1 and Event 2 will go through to the Race-Off at Malilla on July 12.
The winners of Event 1 and 2 will join hosts Sweden and the winner of the Race-Off in the Final to be held in Malilla on July 14.
All nine competing nations have released their squads of up to 10 riders for the tournament and the starting line-ups for Events 1 and 2 will be confirmed next week.
Swedish team manager Bo Wirebrand must name his four-man side for the final no later than 30 minutes after the practice session on July 13 for the following night's meeting.
Teams in Events 1 and 2 are able to change their line-ups for the Race-Off or the Final, but can only select riders from within their squad to form their four-man side.
2012 FIM MONSTER ENERGY SPEEDWAY WORLD CUP DRAW:
Event 1, July 7, Bydgoszcz, Poland
RED: Russia; BLUE: Poland; WHITE: USA; YELLOW: Denmark
Event 2, July 9, King's Lynn, Great Britain
RED: Germany; BLUE: Czech Republic; WHITE: Great Britain; YELLOW: Australia
Race-Off, July 12, Malilla, Sweden
Draw to be confirmed by ballot carried out by FIM International Jury after completion of Event 2.
Final, July 14, Malilla, Sweden
Draw to be confirmed by ballot carried out by FIM International Jury after completion of Race-Off.
2012 FIM MONSTER ENERGY SPEEDWAY WORLD CUP SQUADS:
POLAND: Tomasz Gollob (captain), Jaroslaw Hampel, Janusz Kolodziej, Krzysztof Kasprzak, Grzegorz Walasek, Krzysztof Buczkowski, Piotr Protasiewicz, Maciej Janowski, Patryk Dudek, Przemyslaw Pawlicki. Team manager: Marek Cieslak
DENMARK: Nicki Pedersen, Niels-Kristian Iversen, Leon Madsen, Michael Jepsen Jensen, Hans Andersen, Peter Kildemand, Kenneth Bjerre, Mikkel B Jensen, Mikkel Michelsen, Kenni Arendt Larsen. Team manager: Anders Secher. Captain TBA.
RUSSIA: Emil Sayfutdinov (captain), Artem Laguta, Grigory Laguta, Renat Gafurov, Roman Povazhny, Denis Gizatullin, Danil Ivanov, Denis Sayfutdinov, Sergey Darkin, Viktor Golubovski. Team manager: Oleg Kurguskin.
UNITED STATES OF AMERICA: Greg Hancock (captain), Billy Hamill, Ryan Fisher, Ricky Wells, Kenny Ingalls, Tyson Burmeister, Billy Janniro, Chris Kerr, Jimmy Fishback, Gino Manzares. Team manager: Richard Child.
GREAT BRITAIN: Chris Harris (captain), Scott Nicholls, Tai Woffinden, Daniel King, Edward Kennett, Ben Barker, Lewis Bridger, Simon Stead, Richie Worrall, Josh Auty. Team manager: Neil Middleditch.
AUSTRALIA: Jason Crump (captain), Chris Holder, Darcy Ward, Ryan Sullivan, Troy Batchelor, Davey Watt, Sam Masters, Cameron Woodward, Jason Doyle, Tyron Proctor. Team manager: Mark Lemon.
CZECH REPUBLIC: Ales Dryml (captain), Lukas Dryml, Josef Franc, Matej Kus, Vaclav Milik, Tomas Suchanek, Martin Gavenda, Martin Malek, Zdenek Simota, Filip Sitera. Team manager: Milan Spinka.
GERMANY: Martin Smolinski (captain), Kevin Wolbert, Max Dilger, Tobias Kroner, Tobias Busch, Christian Hefenbrock, Roberto Haupt, Kai Huckenbeck, Marcel Helfer. Team manager: Rene Schafer.
SWEDEN: Andreas Jonsson (captain), Fredrik Lindgren, Antonio Lindback, Peter Ljung, Tomas H Jonasson, Jonas Davidsson, Linus Sundstrom, Simon Gustafsson, Dennis Andersson, Peter Karlsson. Team manager: Bo Wirebrand.