Speedway: New academy launched by Jan O Pedersen
Former World Speedway Champion Jan O Pedersen has launched the British Speedway Academy.
Last Updated: 03/06/13 3:08pm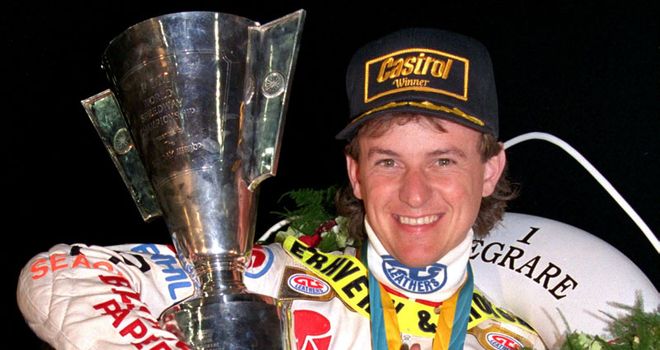 It is a major initiative for the former Cradley Heath rider who still lives in the Black Country and was coach at National League Dudley last season.
The scheme, which is being run in line with the government's action sports Advanced Apprenticeship in Sporting Excellence initiative will be officially launched this Autumn.
The 1991 world champion has been in successful talks with the Motor Sport Association (MSA) to secure the necessary funding and plans to have a pilot scheme up and running in September.
It is a major breakthrough in a bid to find new homegrown talent and under the terms of the scheme it is open to anyone between the ages of 16 and 18.
Both the Speedway Control Bureau and the British Speedway Promoters' Association have given their official approval.
Fans and sponsors can get involved with full details on the academic and practical courses plus the supporters' membership scheme on the official website.
Pedersen said: "As a Dane I am obviously aware of how successful my nation has been in producing riders through youth training and taking them to World individual titles and World Team Cup victories.
"British Speedway has needed a comparative structure for decades and I am pleased to play my part. I must stress that the scheme is not only open to riders in the sport's Under 16 championship but riders from other motorcycle disciplines such as Motocross and Road Racing."