Kelvin Tatum believes Birmingham v Swindon could be a classic
The clash between Birmingham and Swindon could prove a dress rehearsal for the final, says Kelvin Tatum.
Last Updated: 01/07/13 3:09pm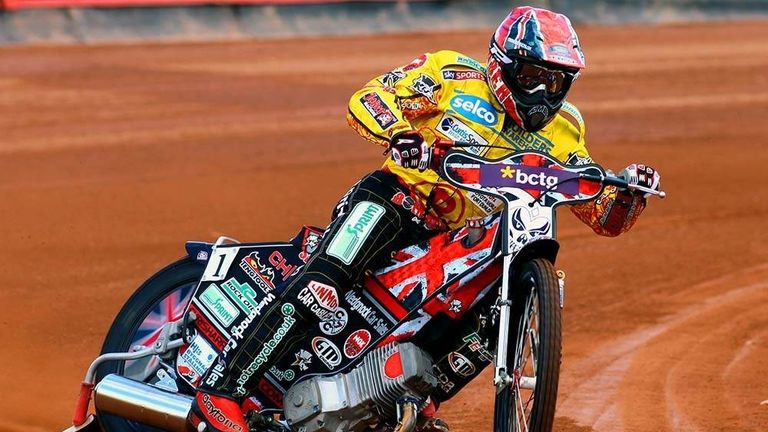 Without question, these teams are major contenders this season. They're possibly the best two sides in the Elite League. I know that Wolverhampton have been very successful so far and are leading, but on paper these two are very solid sides.
Swindon have already won at Birmingham earlier this year during having started the season like a house on fire. They won six on the spin at the beginning before going into a bit of a slump.
We saw the Robins bounce back to top form last week at King's Lynn, where they managed to win away, so they look like they're going in the right direction again.
I think this will be more an ask but I think if they do win on Wednesday, it would be a huge psychological boost because Birmingham are in much better form now than when they met earlier in the campaign.
Conditions
It's a super track with plenty of room. It was a bit unpredictable when we were there a couple of weeks ago and that did cause some concern for the riders but fingers crossed they can get a really good surface there because we could be in for quite a thriller.
It could be a dress rehearsal for the Elite League play-off final.
Chris Harris is beginning to find some decent form now. He had a slow start but looked better when we were there a week and a half ago.
Martin Smolinski has been outstanding. He's the German rider who started down as a reserve and is now in the main body of the team. He has been terrific and he partners Australian Jason Doyle. Their partnership seems to be developing nicely.
Those three, from the Birmingham side, seem to be important.
For Swindon, Troy Batchelor has found some good form. He was impressive at King's Lynn. He's a talented rider and looks like he's in a rich vein of form so there's no reason to think he won't go well on Wednesday.
Hans Anderson, missing last week, is back and he's a rider who's been doing nicely for them. So it's those two and they'll also be looking for one of their reserve riders to have a good one for them.
Casper Gomolski has been slightly disappointing but he had a good under-21 world championship round at the weekend where he rode well so I think Alan Rossiter will be looking to him to pick up some points.
Close
I suggest the home team are going to win but I think they'll only pick up a couple of points because I think Swindon will go down fighting. I think it could be a meeting where it goes down to the last race.
I'm going with the home side but it wouldn't be a surprise at all if Swindon managed to win because they're a really good side. Birmingham are on a really good run at home and I think that might see them through.
It's an opportunity for Birmingham, who've been concerned about crowds. They had a really good turn-out for the clash with Poole a week ago and the weather looks like it should be pretty decent this week so I'm expecting to see another good crowd in and a great atmosphere.
So far, this is one of the biggest fixtures of the season. Swindon are the reigning champions and started to look like it when they rode very well at King's Lynn. They are up against the form team in the league.
Wolverhampton have injury issues and are vulnerable at the top so both Birmingham and Swindon look very solid right now.
Don't miss Elite League Speedway: Birmingham v Swindon, Wed, 7.30pm Sky Sports 1HD