Rory Schlein has revealed he will not be riding for Belle Vue Aces in 2013
Australian ace Rory Schlein has confirmed he will not be returning to Belle Vue next season.
Last Updated: 10/11/12 5:55pm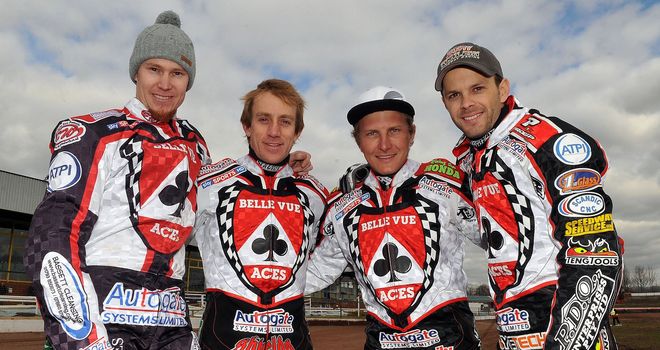 Rumours have been rife that the man who led the Aces for the last two years would not return to Manchester next year, and he has now confirmed that is the case.
"I feel it is right to clear up many rumours regarding my future as a Belle Vue rider," he wrote on his official website.
"Unfortunately I will not be returning to the Aces for the 2013 season. I would like to assure people I am not running away because things have got tough, but simply because I haven't received the necessary assurances that changes would be happening to ensure the club would move on from the failures of last season.
"I would like to thank all the great Belle Vue fans for their support and I also wish the club well and hope it succeeds in building the new stadium.
"Fingers crossed that making my availability known now will ensure I find another team place in the Elite League in time for next season, I will keep you posted with any news."
Meanwhile, Belle Vue have hit back at claims they were considering dropping down to the Premier League.
"I know there has been some crazy speculation about what we will do next year, but we will be running in the Elite League," said Aces chief David Gordon.
"We are determined to do that and anything else isn't a consideration. It's unrealistic.
"The new stadium will be built as the National Speedway Stadium for world class and Elite League racing and that's what we will be doing, racing in the Elite League and anything else wouldn't work."