Finnish international Kauko Niemenen has signed for Belle Vue Aces
Belle Vue Aces have announced the signing of Finnish international Kauko Nieminen.
Last Updated: 16/01/13 7:05am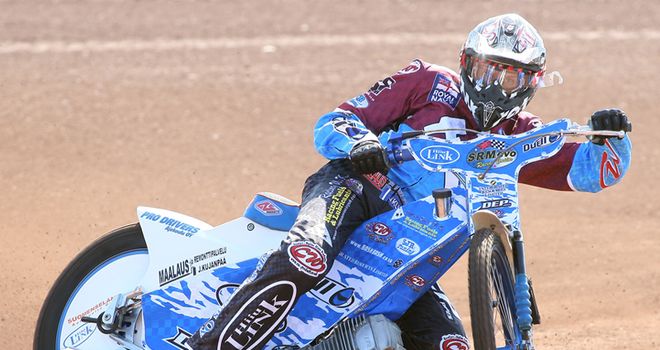 Nieminen is only Belle Vue's second signing of the winter following on from Craig Cook, and like the Englishman he will continue to double-up in the Premier League.
Nieminen has joined Belle Vue having spent the last four seasons with Lakeside Hammers - but he did not figure in their plans for this season.
Chris Morton, Belle Vue's operations director, said: "Kauko is a rider who has been in our thoughts for some time because we were interested him when he was riding for Workington a few seasons ago.
"He impressed a few clubs at the time because he is a stylish and ambitious rider. He has a lot to offer and we see him as a rider who can achieve more than a 4.90 average.
"When he became available it was a great opportunity to sign a rider with a lot of Elite League experience. He knows his way around and can improve his average with us.
"In addition, it is good that he works well with our team manager, Jason Attwood, who used to be his boss at Leicester."