Belle Vue have signed Czech rider Ales Dryml
Belle Vue have made Czech Republic World Cup captain Ales Dryml their fourth signing for the new Elite League season.
Last Updated: 06/02/13 5:07pm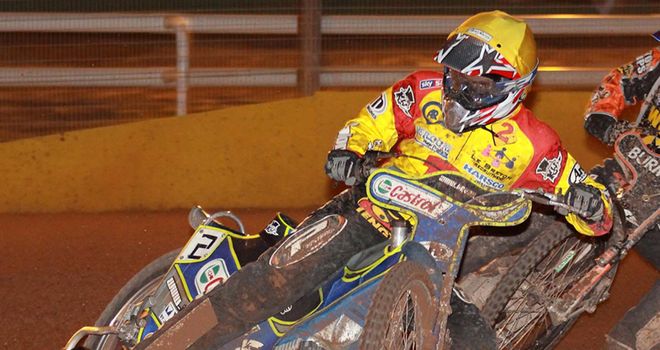 Dryml returns on a 4.58 average after spending the bulk of last season at Kirkmanshulme Lane and will slot in at reserve alongside Kauko Nieminen.
Manager Jason Attwood said: "I enjoyed working with Ales last season and it also worked well when we gave him the captaincy later in the season. He is a great guy to get on with.
"I am pleased that we will have such a powerful reserve pairing this year because it wasn't always the case.
"It is so important for a team manager to have a reserve who is scoring well but to have two would be fantastic.
"Both Ales and Kauko can lift their averages and move up into the top five of the team which would mean another strong riders would drop down to reserve.
"The pair of them will help to give us the right mix of experience and youth in the side and that is something I am keen to have.
"I am sure that younger riders like Craig Cook and Artur Mroczka will benefit greatly from having them around."
Aces Operations Director Chris Morton has also revealed that Sweden's former GP star Magnus Zetterstrom is among the riders the club are talking to about a team place.
"Magnus is one of a number of riders we are talking to," he said.