German star Kevin Wolbert arrives at Belle Vue for 2013 season
Belle Vue Aves have signed German star Kevin Wolbert for the 2013 season.
Last Updated: 15/02/13 1:50pm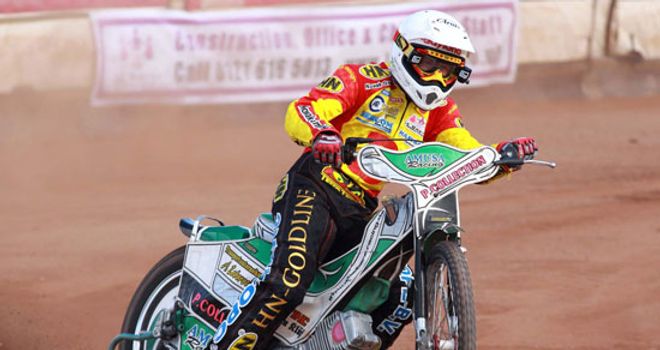 Wolbert, who arrives on loan from Premier League Edinburgh, has Elite League experience with Poole, Birmingham and King's Lynn.
And the 23-year-old's arrival will be a relief for Aces fans who will remember him for scoring 39 points against their team in three visits.
Team manager Jason Attwood said: "Kevin has shown that he is good round Belle Vue.
"I know he can beat opposing reserves but I feel he can do better than that and beat second string riders as well.
"I am very happy to have him on board because one of the options was to bring in another doubling up rider from the Premier League.
"But we have two in Craig Cook and Kauko Nieminen and didn't really want a third.
"Kevin comes in with a 5.4 average and, like our other signings, he is a rider with the definite potential to increase his average during the season."
The Aces have one place left to fill and have been in talks with Swede Magnus Zetterstrom.