Elite League Speedway: Belle Vue deducted points by SCB
The SCB has deducted Belle Vue three points over their decision to postpone their clash with Poole Pirates last month.
Last Updated: 15/05/13 11:23pm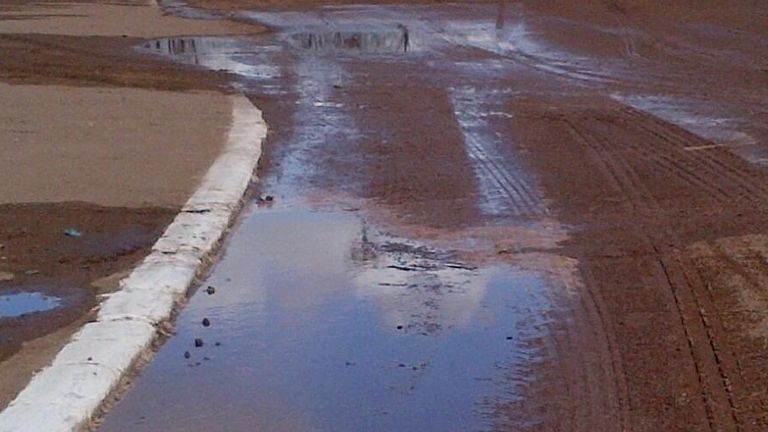 The Aces postponed their Elite League clash with Poole on April 29, and they tweeted a picture showing the damage from a burst water pipe.
However, Poole's riders showed their anger at the decision and tweeted pictures of a sun drenched Kirkmanshulme Lane later that day which prompted an SCB inquiry after they too inspected the circuit.
They have now decided that Belle Vue should not have postponed the fixture and, as a result, have fined them and deducted them league points. The SCB has also banned Belle Vue from postponing their own fixtures without the presence of an SCB referee or SCB nominated third party in attendance for 18-months.
An SCB statement said: "Following the early afternoon postponement of the speedway meeting scheduled for Monday 29th April at Belle Vue versus Poole the SCB launched an immediate inquiry.
"The findings of this enquiry and subsequently admission by the Belle Vue Promotion led to a disciplinary hearing being held at the offices of the Auto Cycle Union in Rugby.
"The SCB members afforded Messrs Gordon & Morton the opportunity to address them before deliberating on the disciplinary outcome.
"The SCB members took into account many factors before laying down the following; The meeting between Belle Vue and Poole is to be re-staged; Belle Vue Speedway were fined £5,000; Belle Vue will have three League points deducted; Until the end of the 2014 season Belle Vue will not be permitted to cancel a meeting without an SCB referee or an SCB nominee making an inspection and authorising a cancellation; The SCB decided that the club responsible should receive a penalty, but that no other club should benefit.
"Furthermore the SCB believes this will give the public confidence for the future. Belle Vue were informed of the SCB findings by mail this morning and now have to digest the decisions. Belle Vue have the opportunity to appeal to the Auto Cycle Union should they so wish."
Belle Vue said in a statement: "Following today's SCB press statement, Belle Vue Speedway are disappointed with the SCB decision and are carefully considering their position with regard to an appeal."