Elite League Speedway: Lakeside too good for Aces
Lakeside Hammers climbed up to fourth in the Elite League table with a 50-43 away win at Belle Vue Aces.
Last Updated: 21/05/13 1:01pm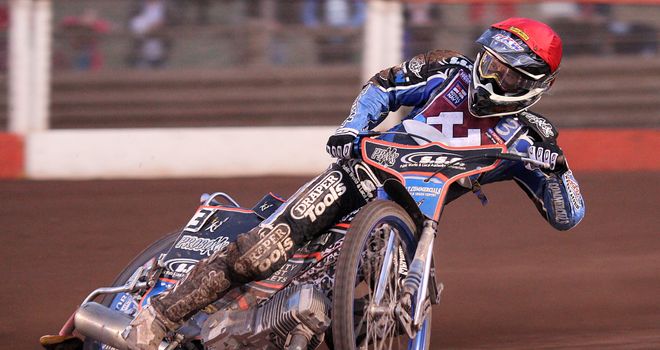 The Aces struggled from the offer and once Lakeside took the lead after Heat 8, they could never get back on level terms with the Essex outfit.
The Hammers' experienced top-two of Davey Watt (13+1) and Peter Karlsson (10+1) led them home, but they were solid throughout.
The Aces had Magnus Zetterstrom do well on 13, but that included a tactical win as they struggled without number one Matej Zagar - who was on Grand Prix qualification duty.
The Hammers were understandably delighted to take the maximum four points.
Team Manager Neil Vatcher said: "It was a fantastic team effort from Davey [Watt] through to Richard [Lawson].
"With four wins on the bounce and another heat leader [Seb Ulamek] on his way, we really aim to make this a winning season for the fans to enjoy."