Elite League Speedway: Poole Pirates secure three points against Swindon Robins
Poole Pirates kept their hopes of a place in the play-offs alive with a three-point home win over the Swindon Robins.
Last Updated: 16/12/13 9:23am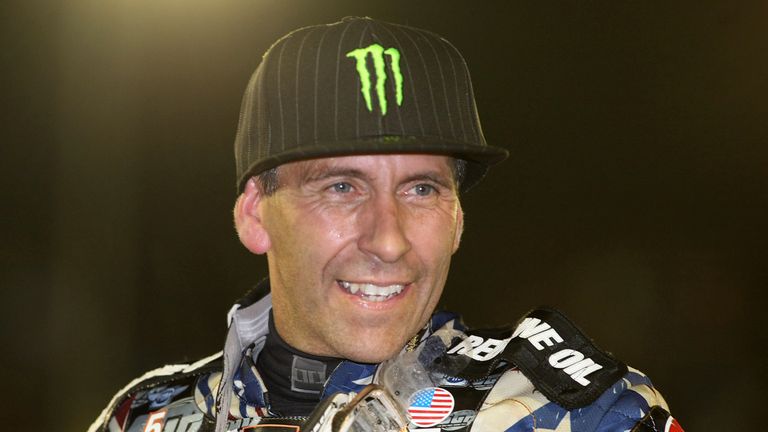 The Pirates needed to see off the reigning champions by more than six in order to claim maximum points, something they did with a 49-41 success.
The victory sees the fifth-placed Pirates close to within three points of Lakeside, although the Hammers have a meet in hand.
Swindon made the better start and moved 4-2 ahead thanks to a victory from Edward Kennett while Hans Andersen claimed third spot.
Poole squared things up at 12 apiece in the fourth heat courtesy of a first-place finish from Maciej Janowski while Micky Dyer bagged a point.
Kennett's second success in heat eight moved the Robins back in front, but excellent riding from American Greg Hancock kept the home side in contention.
The two-time World Champion helped himself to nine points from his first three races with success in the third, fifth and ninth heats.
Turned things around
A 5-1 triumph in the 10th heat turned the meet on its head with the Pirates claiming a two-point advantage.
Thomas H Jonasson was the victor with young Australia Darcy Ward finishing in second much to the delight of the partisan home support.
A second 5-1 heat put Poole in control before Rohan Tungate claimed his first points of the afternoon in heat 14 to put the Pirates eight points in front.
Ward was called upon in the final race and his victory ensured Neil Middleditch's side secured maximum points and the Pirates' team manager was pleased his team remain in the hunt for a play-off spot.
"I really wanted to win. It's been a tough old season. If we could make the play-offs it would mean the world to me," he told Sky Sports.
"We fought very hard. We wouldn't lay down and be beaten. It's going to go down to the wire."
Play-off push
Peterborough continue to gain ground on the Elite League play-off places, with the Panthers taking all four points available from a 50-40 win at Coventry.
The Panthers had five riders in strong scoring form at Brandon, led by reserve Patrick Hougaard on 13, and the result moves them to within four points of the top four, and still with two home matches to come.
Co-boss Ryan Sullivan said: "A couple of guys had trouble and Dak (North) had a nasty crash in his first ride, but there were some outstanding performances in the rest of the team. They were making great starts, great first bends, riding very hard and riding as a team.
"Getting all four points was the crucial thing, and with Dak and Norbi (Kosciuch) struggling I was worried about Heat 12, but Patrick came in and did a great race there."
Wolverhampton's Jacob Thorssell suffered a suspected broken arm as the title-chasing Monmore side slipped to a shock home defeat against Belle Vue.
Thossell was involved in a heavy Heat 4 crash which also saw the Aces' Magnus Zetterstrom ruled out for the night after the re-run, and the visitors took a 48-42 victory to add to their success at Swindon last week.
Wolves star Freddie Lindgren said: "It's definitely not a good result for us, but losing Jacob early on was a massive blow for us.
"It was a bad night at the office really, but we have to make sure we put that behind us as soon as possible."