Pratt leaves Coventry
Coventry Bees have confirmed that co-promoter Colin Pratt has announced his shock departure ending his 15-year association with the club.
Last Updated: 05/09/12 5:57pm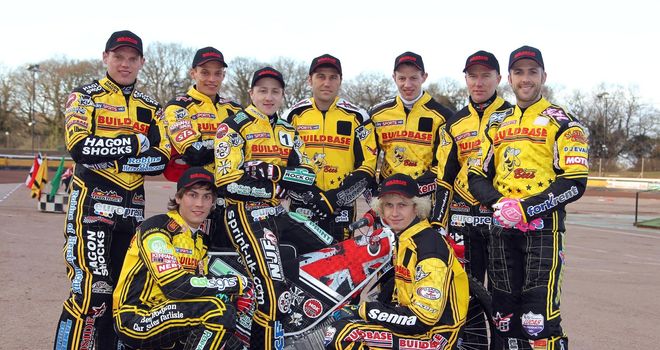 Coventry Bees have confirmed that co-promoter Colin Pratt has announced his shock departure ending his 15-year association with the club.
The former Rye House, Cradley Heath and London Lions boss has been involved in speedway for much of his life and has served on the BSPA management committee.
His departure comes after he was surprisingly removed as team boss early this season by club owner Mick Horton, replaced by Blayne Scroggins.
Horton admitted the news, which he received by text message, came as a complete shock - but be has reaffirmed his own commitment going forward to speedway at Brandon.
Pratt joined the club in 1998, when the Bees were under the ownership of the Ochiltree family, and remained on-board following the takeover of Avtar Sandhu in the winter of 2002. Bees won a host of major trophies during that period before Sandhu agreed a deal to sell the club to Horton last winter.
Pratt stayed as co-promoter and initially as joint-manager, and he has cited differences of opinion between himself and the new promotion as to the way certain aspects of the club operated as the reason for his decision.
He said: "Things weren't working out so I decided it was time to part company but I can't leave without thanking the supporters, the staff and the riders. They were always the most important people to me and I thank them for their support over the years.
"I have had a smashing time at Coventry, first of all working for Charles Ochiltree and his family and then with Mr. Sandhu. It's a time I will never forget."
Horton was initially sceptical as to the validity of the text message and having been unable to make verbal contact with Pratt, he received confirmation of the decision via a press release on Tuesday evening.
Shock
He said: "It's a total shock. I was gobsmacked by the news, and to be honest I thought the initial text was a wind-up as Colin referred to boarding the Orient Express with destination unknown.
"Obviously now we know it's true and first I want to pay tribute to the work he has done for Coventry over 15 years. I have nothing but praise and admiration for him - he has been 100 per cent Coventry Speedway for the best part of nearly two decades.
"Colin says he hasn't always been totally happy with the way things have been done, and I think that's probably a reflection of the fact that sometimes it can be very difficult to accept change.
"When a new owner comes in, and puts a lot of his own money in, many of the major decisions are going to rest with the owner, and maybe Colin found it difficult to let go in that respect.
"I want to stress that Colin, along with all of the riders and staff on the payroll, has always been paid in full and on time, and I really can't understand his decision or the timing of it.
"I also think it's important to point out that I am not leasing the club. My deal with Mr Sandhu is to buy the franchise over a two-year period with various payments over that time, so that will be completed during 2013."
Horton, who has recently announced he is seeking a new joint team manager, says there will be additions to the set-up over the coming weeks with a co promoter now required.
He added: "There's a lot to think about because this has come as such a surprise and we won't be rushing into anything at this stage. I do have a couple of people in mind as possible co-promoters and we'll look at that at the appropriate time.
"Additionally, when we appoint the new joint manager there will be an extension to his duties, and I will be making myself available throughout home match days at the stadium to oversee the meeting preparations.
"I'm as shocked as the supporters with what's happened but I just want to assure everyone that my own commitment to the club is strong. We will push on towards the end of the 2012 season, when we still have some important matches, and then re-group to come back better next year."