Peterborough snap up Danish starlet Kenni Larsen from Newcastle
Peterborough have signed Danish star Kenni Larsen in a loan deal from Premier League Newcastle.
Last Updated: 18/12/12 8:29am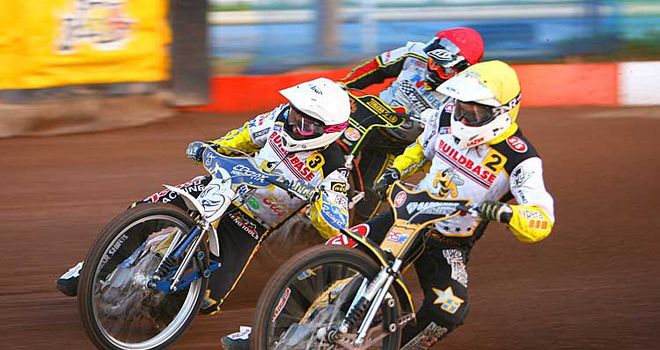 Larsen has spent two years in the Elite League with Coventry and now slots into the Panthers' line-up on a 6.57 average, joining Linus Sundstrom as a confirmed starter for the Showground side.
Co-boss Jan Staechmann said: "Kenni is exactly the kind of rider we like to have in our team. He is dedicated, professional, hard-working, and he is a good team man.
"I obviously know Kenni from working with him whilst at the DMU, and I have nothing but praise for the lad.
"He has come on an awful lot, and he made the sensible decision of going Premier League, where he became the league's top rider, before moving on to the Elite League with Coventry, where he has improved every year."
Staechmann feels the move to the Showground will prove beneficial for both rider and club, especially as Larsen has already shown his ability around several circuits - which should help the Panthers become more of an all-round force in 2013.
The Dane piled up 15-points in an away fixture at Wolverhampton in August, getting the better of home specialists Freddie Lindgren and Tai Woffinden in the process, and also collected double-figure hauls at Birmingham and Lakeside.
At the Showground he was unfortunate to crash out of Coventry's visit in June when leading Heat 8, but he picked up a solid eight-point score when the Bees returned in August.
Staechmann added: "Last season he managed to be a consistent all-round performer, and I'm very much looking forward to working with him again.
"At 24 years of age I feel he has bags of potential, and I think moving to a big fast track like the East of England Showground can help his development as a rider.
"I feel he will fit in well with the team. He has good mechanical knowledge, takes pride in his equipment, he is a good team-mate, good company and is not afraid to ask advice and then act upon it."