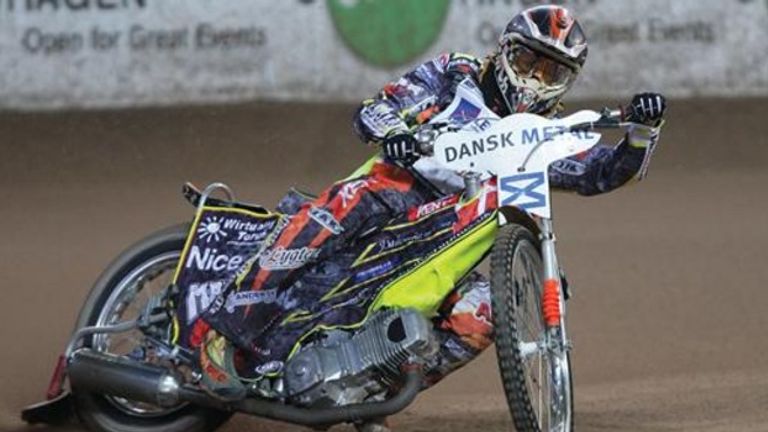 Coventry Bees have announced a change to their side with the signing of former World Under-21 champion Michael Jepsen Jensen.
The 22-year-old has been snapped up by The Bees, who have not lived up to their pre-season billing as one of the title favourites.
Coventry have decied to part company with American international Ryan Fisher, to make way for Jepsen Jensen - who has already spent time in British speedway with Peterborough.
Speedway Tickets
EXCLUSIVE! The first 50 tickets to all fixtures being shown on Sky Sports are just £13 with Sky Tickets - including Birmingham vs. Swindon, Belle Vue vs. Lakeside and the British Final
Click here
Bees chief Mick Horton believes the new signing could help spearhead a charge for the play-offs.
"This is one of the most exciting signings I have ever made in speedway, and I think it is a true statement of our ambition," Horton told the club's website.
"Without a doubt Michael is at the very top of the list of riders we were looking at, and after discussions with Gary Havelock (manager), and fellow Danes Hans (Andersen) and Kenneth (Hansen) we're convinced this is the right move to make.

"It's something we've been working hard on for a number of days, it's been a complex deal and one that had to be right for both Michael and the club and I'm delighted we have achieved that.

"I really hope the fans can see we're doing everything to put ourselves up at the top, and hopefully they'll turn out in force to see Michael in action with the rest of the team."

Jepsen Jensen will make his debut in next Friday's match against Belle Vue.