Eastbourne rider Lewis Bridger could quit speedway
Eastbourne rider Lewis Bridger is considering quitting speedway as he is struggling to make a living in the sport.
Last Updated: 25/10/12 5:17pm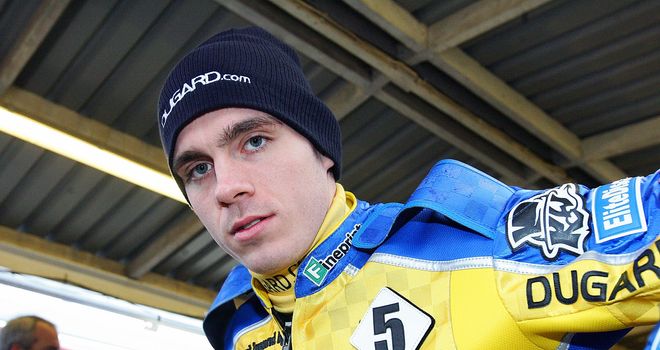 The 22-year-old, who has no overseas sponsors, has spent the year paying back the £12,000 he borrowed before the season started.
Bridger has often relied on his granddad for financial support in the past, although that is an avenue he no longer wants to pursue.
The Eagles rider is considering racing in Poland and Sweden to continue his career with it costing upwards of £10,000 to set up in England.
"I'm stuck in a rut," he told the Speedway Star. "My granddad has helped me out so much. Without him I wouldn't have carried on this far.
"But he is 73 and I can't keep relying on him. It is not fair. Maybe when I was younger I had help and didn't grab it with both hands.
"But I'm trying to put everything into the sport and I've just dug myself a huge hole. I've got no initial sum of money to set myself up for next season and I can't make a living in the Elite League.
"I believe I am good enough to ride in Poland or Sweden, but I'm looking at a minimum of £8,000 to set up for England next year without even looking at those leagues.
"I feel I am doing things the right way and being clever with my speedway, but I just don't get enough meetings."