Lakeside Hammers co-promoter Jon Cook upbeat on Lewis Bridger and Adam Shields loan swap
Lakeside Hammers co-promoter Jon Cook believes Lewis Bridger and Adam Shields will benefit from their loan swap.
Last Updated: 24/11/12 1:12pm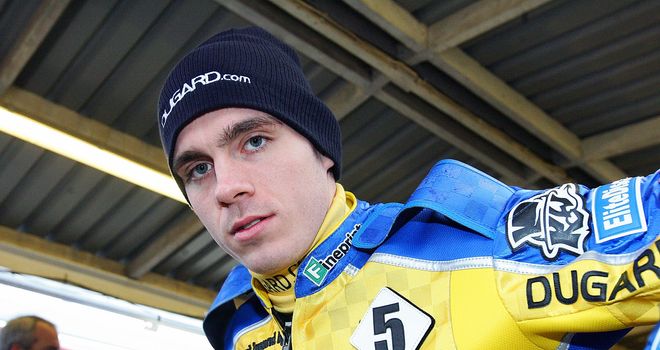 Bridger has moved to Purfleet with a proven record at the venue having finished second in the Lee Richardson Memorial meeting in September, whilst Lakeside's Shields has re-joined the Eagles after taking time out of the sport this year.
Cook said: "It's a great move for Lewis and Adam as both need a new start in familiar surroundings, and for our part we are confident we can get Lewis back on the path towards heat-leader status and international achievement.
"He is still one of the most talented motorcyclists in this sport and I will be working with him to achieve his goals.
"I am pleased Adam's love for speedway has returned and, after a rough few years, it makes sense that he returns at a track where he feels most comfortable.
"He's been a great servant to the Hammers but it's not the greatest secret that he didn't always enjoy having the Raceway as a home track."