Panthers land THJ
Peterborough Panthers have swooped to sign exciting Swedish World Cup star Tomas H Jonasson.
Last Updated: 13/08/12 3:05pm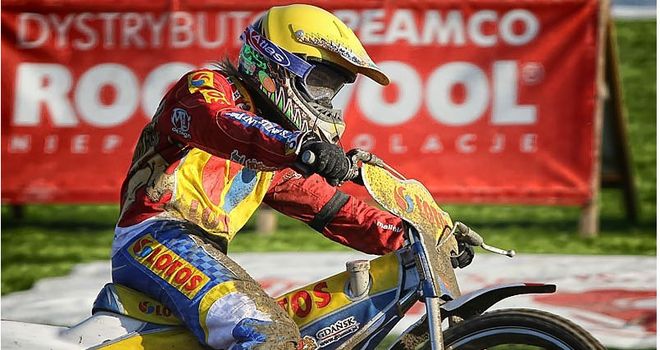 Peterborough Panthers have swooped to sign exciting Swedish World Cup star Tomas H Jonasson.
The 23-year-old joins the Panthers as a replacement for Olly Allen who recently broke his arm whilst racing in Poland.
Jonasson last rode in the Elite League last season with Poole - making just two regular-season appearances but then helping the Pirates to the title in the play-offs - but during the previous term with Swindon he competed in seventeen matches where he amassed a 5.91 average, and he has also raced at the top level, having made three Grand Prix appearances as a Wild Card.
Jonasson will make his Panthers debut on Monday against the Robins when the two teams go head-to-head at the Showground. It adds an extra edge to the already eagerly-awaited clash with the Wiltshire side taking over from Poole at the top of the Elite League this week, and the Panthers' recent results seeing them make ground on the top four.
Jonasson is a former Swedish Under-21 Champion (2009) and also won a Premier League winners medal with Edinburgh in 2008. He joins the club on a 5.38 average.
Pleased
Panthers co-boss Jan Staechmann said: "We are very pleased to be able to welcome Tomas to the Readypower Panthers, and I have no doubt he will slot nicely into the atmosphere of the team.
"Tomas was a pleasure to deal with. We reached an agreement very quickly, and I would also like to thank his parent club, Poole, for their help and co operation.
"THJ is a very exciting young rider who already has plenty of international experience at the highest level. He has bags of potential, and is exactly the type of rider we were hoping to bring in.
"Using rider-replacement is all well and good when everyone is going well, but it also puts a big strain on the Krzysztof (Buczkowski) and the reserves, because they are the only ones who could share Olly's rides due to the averages. Therefore it was essential to sort out a replacement asap in order to stabilise the team, especially away from home.
"It was, however, imperative for us to get this signing right. We have waited for the right man for the job, and in Tomas I believe we have got exactly that."