Swindon battle to sign-up Hans Andersen and Troy Batchelor
Swindon Robins are continuing their quest to name Hans Andersen and Troy Batchelor in their side for 2013.
Last Updated: 25/01/13 7:04pm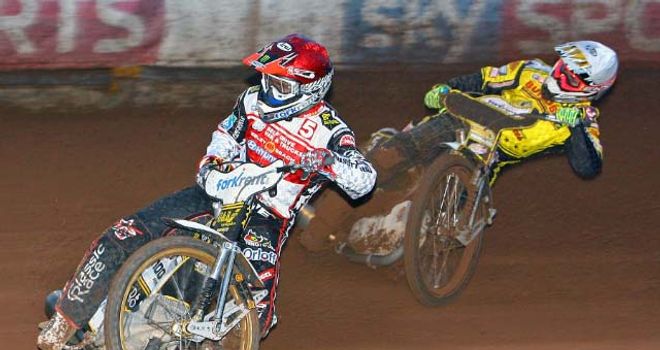 The Robins have been battling with Peterborough Panthers, who own both riders, to sign the duo for this coming season.
Peterborough want Swindon to buy the pair, who were on loan at the Abbey Stadium last year - but the Robins are not keen on this.
The BSPA have already ruled that Batchelor should be paid for whilst Andersen's future is yet to be officially ruled on.
The BSPA have already allowed Niels Kristian Iversen to join King's Lynn on loan from Peterborough for a second successive season, and Swindon want the same for their targets.
The Panthers remain unhappy, but they have since confirmed Kenneth Bjerre in their side meaning they could not include either Batchelor or Andersen anyway.
Now with Bjerre's signing confirmed, Swiindon have made a new approach, hoping that an agreement can be reached with Peterborough.
Robins co-owner Gary Patchett said: "We have noted Peterborough's latest team announcement with the inclusion of Kenneth Bjerre.
"We would very much like the opportunity to speak to Hans and Troy now as they will not be included at Peterborough and, as they rode for us last season, we have first call on them."
It is believed the riders would have to be released by Panthers on loan if they have not been signed up by March 1 - although Swindon owner Patchett has previously said he would be willing to wait until that date and if needed he would name them in his side before this.
Should the BSPA or Peterborough block the deal, the riders and Swindon could opt to mount a legal challenge.