Elite League Speedway: Coventry climbed off the bottom after victory over Eastbourne
Coventry Bees have moved off the bottom of the Elite League table after they beat Eastbourne Eagles 52-38.
Last Updated: 12/05/13 11:11am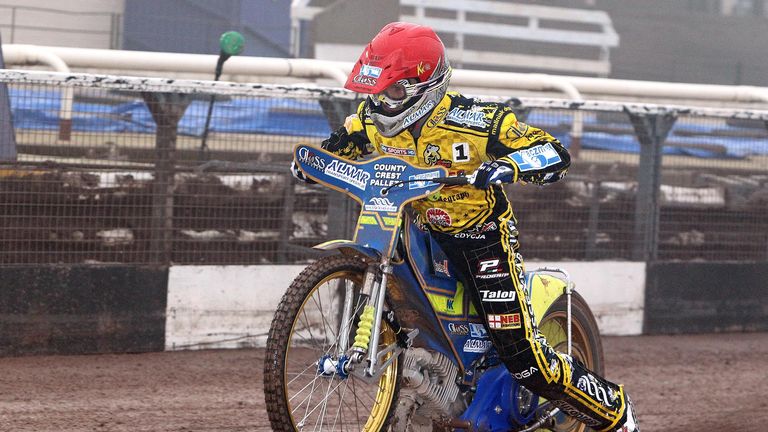 Eastbourne had started the meeting well and were leading by six points after seven heats - but the Bees showed the spirit they have been missing in recent weeks to bounce back in style.
Four successive 5-1s from Heat 11 saw them take control and ease to maximum points.
No home rider actually scored double figures although Poles Krzysztof Kasprzak (9+3) and Grzegorz Zengota (9+2) were paid for 12 and 11 respectively, but with the lowest score being six - they all made major contributions.
Timo Lahti top scored for the Eagles with paid nine, but it was another away day disappointment for the South Coast club.
Coventry skipper Scot Nicholls said: "It was tough, I had a dreadful start and it certainly didn't go according to plan, but full credit to Eastbourne because they started off on fire.
Convincing
"But we pulled it back when we needed to, and we came away with a convincing win which is great. I think had that happened a week ago, our heads might have still been on the floor, but a lot of it bounces on from the meeting on Monday against Lakeside. I think that instilled a bit of confidence in everybody."
The win takes Coventry off the foot of the table and sends Poole Pirates to the bottom.
Lakeside moved to fifth in the table after they claimed a 51-39 success over Peterborough Panthers.
The Hammers were ran close for most of the meeting and were only six points clear with three heats remaining before the home side pulled away.
Lakeside had Peter Karlsson (10+1), Piotr Swiderski (10+1), Robert Mear (10+1) and Davey Watt (10) hit double figures in another solid display.
Kenneth Bjerre was the meeting's top-scorer as he claimed 13 for the Panthers.