Elite League Speedway: Wolves moved four points clear
Wolverhampton Wolves moved four points clear at the top of the Elite League with a 50-40 win over Lakeside Hammers.
Last Updated: 11/06/13 11:56am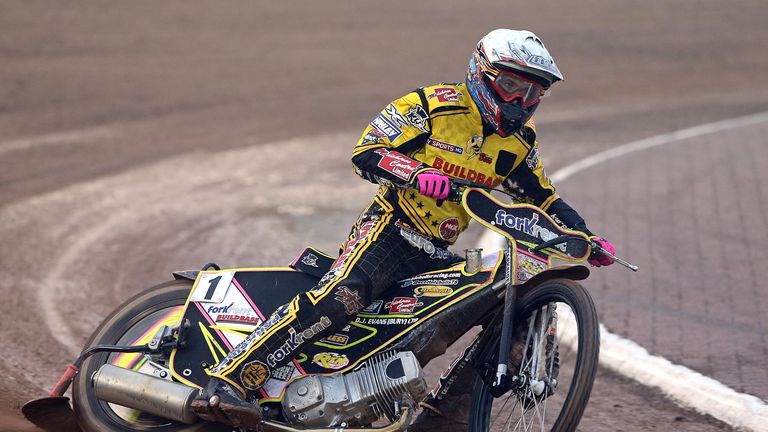 Lakeside had threatened an early shock and led by eight after just five heats, and then an exchange of maximums saw the scores levelled up after nine races.
Indeed The Hammers kept the score to just two points before two 5-1s in the last two heats saw Wolverhampton claim maximum points.
Scott Nicholls, guesting for the injured Tai Woffinden, top-scored with 11+1, whilst Freddie Lindgren (10+3) and Adam Skornicki (10) also hit double figures as the home side did enough.
"It's a great win to us - Lakeside are a really good side who came here after six wins in a row, but we put in a really good performance to take all the points," said Lindgren.
"I think the key today was the whole team never gave up, we kept fighting all the way through and everyone did something brilliant tonight to make an impact on the meeting."
Lakeside saw a six-match unbeaten run come to an end, but Richard Lawson (12+2) and Wolves legend Peter Karlsson (12) aside - they just did not have enough to clinch a point.
Belle Vue Aces condemned bottom of the table Peterborough Panthers to another defeat as they claimed a 49-41 victory at Kirkmanshulme Lane.
The match was marred by a serious crash by former Aces star Patrick Hougaard in Heat 4 and that ruled him out for the whole match - which did nto help the Panthers' cause.
But Peterborough battled well, but they were a virtual three-man team with Dakota North (12+1), Kenneth Bjerre (12) and Kenni Larsen (8+1) all doing well - however, that was not enough to push for points.
GP star Matej Zagar led Belle Vue home with paid 14 whilst British starlet Craig Cook also hit double figures.
Panthers co-promoter Trevor Swales said: "It's a big relief that nothing is broken for Patrick, although clearly with concussion it means we will have to look at booking a guest for the home match with Eastbourne on Friday.
"It was a horrible crash and I really feel if that hadn't happened, we would certainly have got something from the meeting, and quite possibly won it because Patrick looked to be riding so well.
"Dak was outstanding and overall it was a better away performance from us, but we still had too many last places and that's a concern."