World champion Chris Holder has confirmed his intention to continue riding for Poole Pirates next season
Chris Holder has underlined his continued commitment to Poole by confirming he wants to be back with them in 2013.
Last Updated: 05/11/12 3:17pm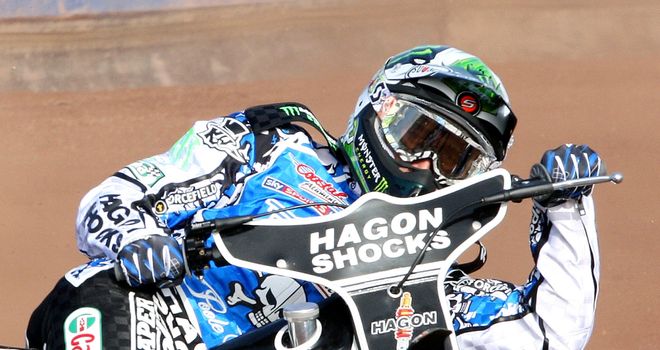 The new world champion has no intention of not riding in Britain, as has been suggested by team-mate Darcy Ward.
Indeed Holder says that despite wanting some track improvements at Wimborne Road, he has no intention of turning his back on the South Coast giants.
"I want to be back at Poole 100 per cent," he told speedwaygp.com.
"Riding here has got me where I am and I don't forget about that stuff. I don't feel the need to change.
"I feel pretty good. I've felt strong throughout this year; I didn't really have too many dips in form because I was tired or anything. It was more other issues that were annoying me a bit, things like track preparation.
"Looking back, you couldn't do much with the weather, but we don't really get this stuff thrown at us in Poland and Sweden. They have much better equipment and they fix up wet tracks really easily.
"Coming back to England and sometimes racing on a lot of rubbish isn't what we need - we could do without that. That's the way it goes here. I understand it's not on the same level as the other countries. But hopefully the weather will be better next year and there will be no complaints.
"I'll talk to (club owner) Matt (Ford) about that because it's a major thing. If you have a happy team, you'll have good results. Everyone wants to race.
"But if you come here and it's not ideal, it becomes a job and not a hobby. We have the best following and the best sponsors here, so we should have the best track.
"The weather has been terrible so I'm not blaming anything on anybody. But maybe it's time for an upgrade on the track. It has done a few years now."