Darcy Ward hopeful of reaching a deal that will see him return to Poole Pirates
Australia international Darcy Ward insists he is keen to return to the Poole Pirates in 2013.
Last Updated: 04/12/12 1:22pm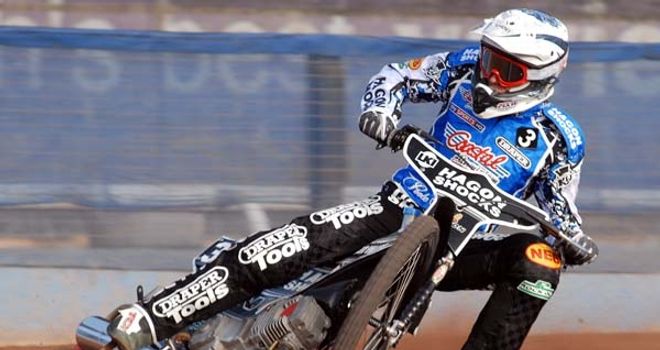 The talented 20-year-old has been offered the chance by the Elite League title finalists to stay at Wimborne Road next season.
Ward's return had been in doubt after he was handed a wild card for the 2013 Grand Prix Series.
However, the Queenslander is confident terms will be agreed and that he will be back racing for the club.
"I was talking to (Pirates owner) Matt (Ford) before I left to try and get a deal done, but it hasn't quite happened yet," he told SpeedwayGP.
"I want to be back at Poole. I'm sure we'll sort out an arrangement and hopefully I'll be there."
Rejected
Meanwhile, Ward has expressed his disappointment that riders cannot job-share during the season, a move he believed would entice big names back into Elite League racing as it would reduce to the damand to feature in the 28-day calendar.
"I'd have thought it would have really helped the sport," he added.
"I know a lot of the other good riders would have come back and done a few meetings in Britain so that they're riding a bit more. But it didn't work out and hopefully it will change in another year.
"Doing 28 meetings is not too bad I guess, but how many meetings doesn't matter as much to me. It would have just been nice if we got some of the good riders back.
"You need to be racing again the big boys, but it's always nice if you have a bad meeting to come back to Britain and have a good one. Then it's all good again."