Poole Pirates hopeful that Darcy Ward will be allowed to ride in England
Australian star Darcy Ward told to seek help after the latest off-track incident, which threatens his career in England.
By Graeme Bailey - Tweet me: @graemebailey
Last Updated: 21/02/13 2:10pm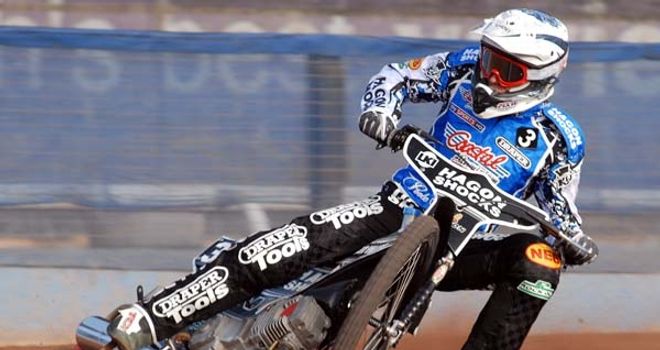 The Queensland Times revealed on Thursday that Ward had been convicted at Ipswich (Australia) Magistrates Court after he pleaded guilty to driving under the influence of liquor or a drug, failing to stop for police, driving without a licence and driving an unregistered and uninsured vehicle.
This is the latest off-track headline that Ward has made, but this time his place in the Elite League could be under threat as the conviction could impact on his visa needed to ride in this country. Ward was already waiting on his new visa ahead of the new season and was due in England a few weeks ago.
When asked about the latest court case, Ford told the Daily Echo: "My opinion is, and it was before the latest problem in Darcy's life, that he is struggling with fame for want of a better word.
"I would strongly recommend that he makes contact with the Tony Adams Sporting Chance Clinic, who are there to help people in Darcy's position, sporting stars who have been making the wrong turns in life.
"No one can condone what Darcy has done. He has been incredibly silly and I think the sooner he seeks professional help, the better."
"Anything we can do to help, of course we will. I can't say I have ever been in this position before where I know too much about these things.
"He does need to seek a certain amount of professional help himself but, any help the club can be, of course we would be there for him as we would be any other rider."
Ford is hopeful that this conviction will not stop him riding in England.
"My immediate thoughts are that the contract has been done with Darcy and if he is legally allowed to ride in England, then I don't see that I would be making any change to that on a personal basis," he said.
"But having said that, I don't know quite how the law of the land will look at this. We will just have to wait and see what happens from here and seek advice on it over the next week or so because Darcy was due to be in within the next week."