Brummies into top four
Birmingham Brummies moved into the play-off places after sealing a 51-41 win over King's Lynn at Perr Barr.
Last Updated: 07/09/12 1:36pm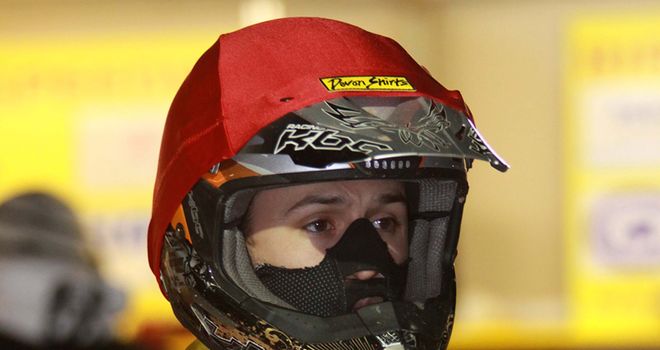 Birmingham Brummies moved into the play-off places after sealing a 51-41 win over King's Lynn at Perr Barr.
The Brummies have made an excellent late rally and now look firmly on course to seal a place in the top-four after claiming maximum points over the Stars.
The scores were tied after five races - but the Selco Brummies stepped up a gear midway through the meeting with four 5-1s between heats 6 and 10, which put them well and truly in the driving seat with a fourteen-point lead.
And although King's Lynn did challenge for a point late on, Birmingham held on to win by ten.
Josh Auty bagged the rider of the night award with a score of 9+2 including two sensational moves from the back in Heats 6 and 10 to join Bjarne Pedersen at the front for maximums.
Ben Barker displayed equally exciting overtaking on his way to 9+3, whilst his captain Danny King again impressed to add double-figures.
For the second consecutive evening the top two of Pedersen and Ulamek performed well - combining for 16+1 points to create a formidable Brummies main body which saw them over the line and into fourth spot in the Elite League table.
Star man Auty said: "It was a tough meeting tonight - just as tough as at Lynn last night. But the main thing is that the team took the points.
"I was very happy with my night. I rode really good and I was like a different rider compared to last night. I had the bit between my teeth and got a lot of points, so I was over the moon.
"We know the job isn't done yet and we need to pick up some points in the remaining meetings to make sure we get into the play-offs."
Close
Swindon Robins closed to within two points of leaders Poole after a comfortable 56-39 win over bottom-of-the-table Belle Vue Aces at the Abbey Stadium.
A strong all-round team performance from the Robins was only met with resistance by two Belle Vue riders, both Rory Schlein and Ales Dyml doing ther best to thwart the home side.
Simon Stead moved to reserve with Nick Morris moving back up into the top five and it was a frutiful night for Steady, who dropped just one point against his old club on his way to paid-11.
Peter Kildemand produced another spectacular display, returning to form with a haul of 11 paid 13.
It was a bumper night for the Robins, who now lie on 64 points with three Elite League fixtures remaining.
Peterborough Panthers kept their play-off hopes alive as they beat Lakeside 57-36 at the East of England Showground.
The victory and the three Elite League points moves the Readypower Panthers above the Essex side in the table and they are now in fifth, just a point off Birmingham.
It was a good all-round team performance with the Panthers winning a lot of their points from behind and they will be looking for more of the same when third-placed Eastbourne are in town on Monday.
The match saw Ryan Sullivan return to Peterborough colours as he claimed an excellent paid 12.