Ed Kennett has signed for Elite League champions Swindon Robins
Elite League champions Swindon Robins have added to their squad with the signing of Ed Kennett.
Last Updated: 12/12/12 4:07pm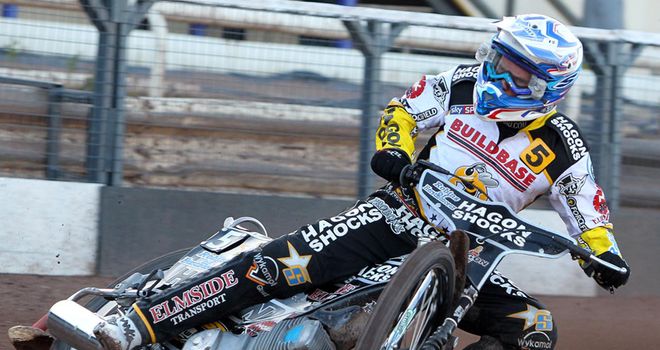 The 26-year-old has made the move from Coventry Bees and becomes their fifth signing of the winter following on from Peter Kildemand, Nick Morris, Kacper Gomolski and Ashley Birks.
Team boss Alun Rossiter was delighted to have sealed a deal for a rider he knows well.
"I think we are getting a very good rider, that is for sure," he told the Swindon Advertiser.
"I know some people say that there is a bit of scepticism there, but I know what I am getting and it is as simple as that.
"We are getting a rider who is going to improve his average, and in a similar way to Steady (Simon Stead), I believe he is going to have a great year because he has a fresh challenge.
"He has been at Coventry for quite a while and for some strange reason he doesn't want to ride there, and I don't think it is anything to do with money, but more that he is just stuck in a bit of a rut.
"He needs to get away, and I think I can get the best out of him because I know how he works and what makes him go."