Captain Hans Andersen returning to Swindon for 2013 season
Swindon have confirmed the return of Elite League title-winning captain Hans Andersen to Blunsdon for next season.
Last Updated: 29/01/13 8:13am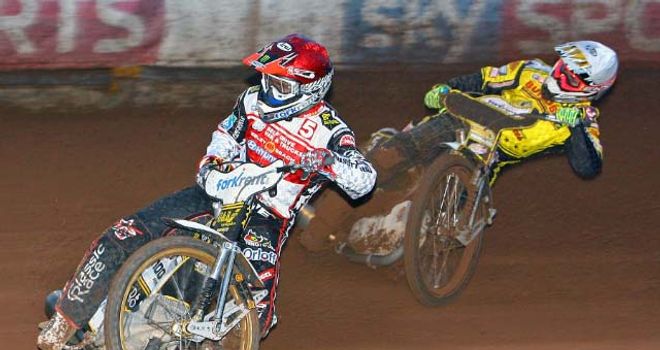 The Robins have been battling with Andersen's parent club Peterborough Panthers over the availability of the man who lead the club to the title last year.
Now they have sealed a loan deal for Andersen, whilst talks continue over Troy Batchelor - who is also wanted back at Swindon, but who is a Peterborough asset.
Andersen's signing means the Blunsdon club are edging closer to completing their exciting line-up for the 2013 season and club co-owner Gary Patchett is pleased to finally get his man.
He said: "We are delighted to finally be in a position to welcome last year's captain back to the Abbey.
"We were given permission to speak to Hans on Friday by the B.S.P.A. and wasted no time in making contact with him.
"He is a rider of immense quality and brings an extra dimension to the captain's role. He is equally valuable in the pits as on the track and the fantastic team spirit shown last year was due in no small part to him.
"He joins us on loan initially but I would not discount revisiting our earlier offer to purchase Hans as Peterborough appear to want a clean break.
"Obviously the situation regarding Troy Batchelor will have a bearing and I firmly believe that transfer fees should be reached by negotiation rather than obligation."