Wolverhampton sign Sam Masters for 2013
Wolverhampton have completed their line-up for 2013 with the signing of Sam Masters.
Last Updated: 12/01/13 4:44pm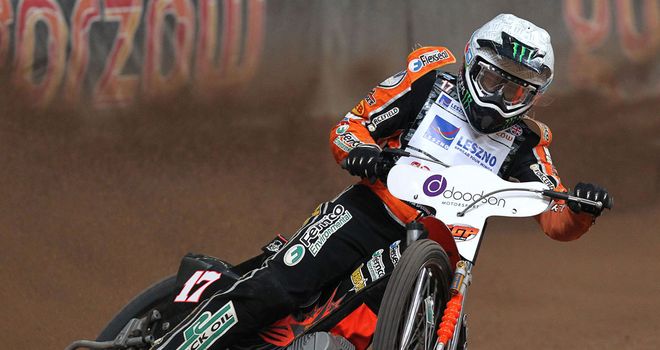 The 21-year-old Australian, who won the Premier League Riders' Championship in 2011, will arrive at Monmore Green on a 3.85 average.
Masters had a spell with Poole in 2012 and will double up with Edinburgh in the forthcoming campaign.
He has been recommended to Wolves by Tai Woffinden who is currently linking up with him in Australia.
Wolverhampton owner Chris Van Straaten told the club's official website: "Sam may only be 21 but he has bags of experience in the UK. He's very excited about joining the club and when he was here with Poole last season he scored 10.
"Tai Woffinden is going to take him under his wing for the first few weeks of the season and that can only benefit him when joining a new club. Tai and Sam are good friends."
Masters and Woffinden will be joined in the Wolverhampton side by Freddie Lindgren, Adam Skornicki, Ty Proctor, Ricky Wells, and Jacob Thorssell.