Elite League Speedway: Ludvig Lindgren to stay on at Wolves
Wolverhampton Wolves have confirmed that Ludvig Lindgren will be staying with the them for the rest of the season.
Last Updated: 25/04/13 5:03pm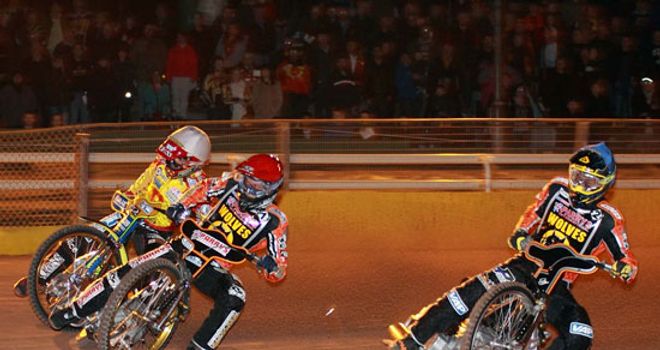 Lindgren had originally missed out on a place at Monmore Green, instead having to make do with his Premier League place at Newcastle Diamonds.
However, a work-permit issue has thus far prevented Australian ace Sam Masters from coming over to the UK.
Lindgren, younger brother of Wolves ace Freddie, has taken the chance with both hands and has now been confirmed as a permanent replacement.
Club owner Chris Van Straaten said: "We're happy to have concluded an agreement with Ludvig for him to continue until the end of the season.
"We've been in contact with Sam Masters, and we're almost in May so we think the sensible thing is to write this situation off now.
"His appeal failed, and I find it a terrible shame for the lad. I think we were all astounded that the appeal failed when other riders in exactly the same circumstances have been allowed entry into the country.
"It's a poor situation all around but he understands that 2013 is written off and I think he'll come back in 2014 hungrier and eager for success.
"Ludvig has done a great job this season and he's matured an awful lot in every aspect since he last rode for us.
"He's come on leaps and bounds and that has shown so far this season. He enjoys being with us and the team get on with him very well indeed, so he's an ideal replacement.
"He's done a remarkable job since he was put in at very short notice and we are all hoping that can continue."