Tai Woffinden hopes to return from injury at Grand Prix of Poland
Tai Woffinden hopes to be back in a fortnight after suffering a badly broken collarbone during the British Grand Prix.
Last Updated: 03/06/13 4:12pm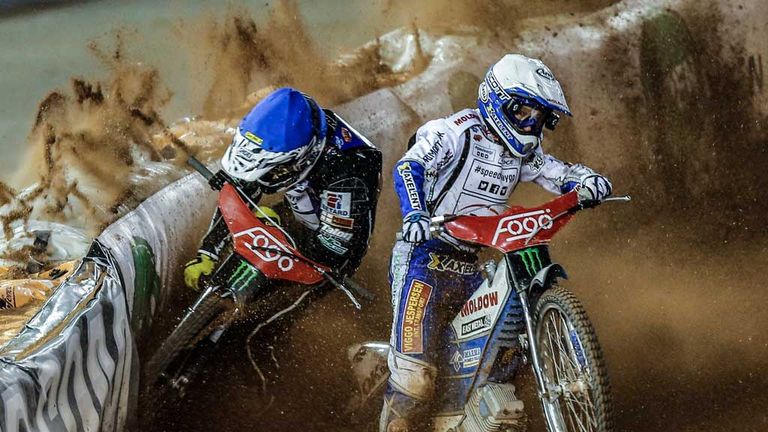 The Wolverhampton star was injured when he crashed in his fourth ride in Heat 14 at the Millennium Stadium.
Freddie Lindgren came in hard to the third corner and pushed his Wolves team-mate Woffinden across into Nicki Pedersen before he slammed into the air fence.
Woffinden, who had made a strong start with seven points from his first three rides, has now set his sights on racing at the Grand Prix of Poland on June 15.
He said: "I'm hoping to go private on Monday to have an operation to get the bone put back in place, and I'll do everything I can go make the next Grand Prix at Gorzow in a fortnight.
"Even though I crashed it wasn't a disastrous GP as I still got seven points. I'm trying to think positive - I'm still in second place in the standings."
Ironically, it was Woffinden's absence which allowed eventual winner Emil Sayfutdinov to take the final qualifying place in Cardiff.