Nicolas Covatti has agreed to return to Birmingham Brummies in 2013
Italian international Nicolas Covatti has re-signed for Birmingham Brummies.
Last Updated: 14/12/12 2:52pm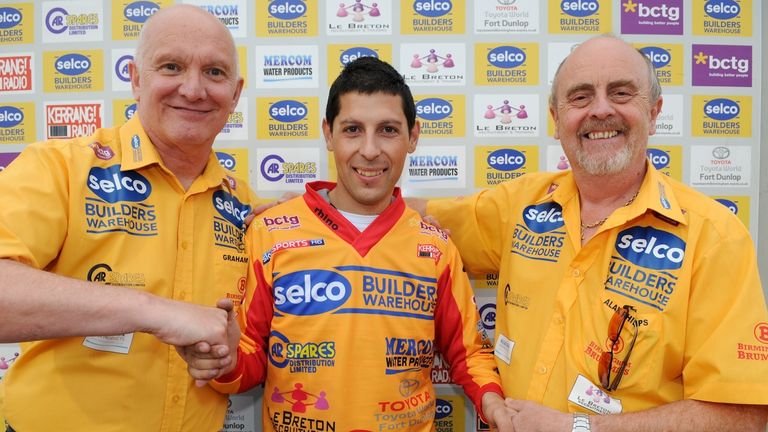 The Argentine-born star was a big success when he joined midway through last season and he has now agreed to return in 2013.
The 24-year-old made his World Championship Speedway GP debut, also last August, at Terenzano in the Italian GP. He produced an impressive performance, beating Swindon number one and Danish star Hans Andersen in the process.
Joint Selco Brummies team manager Phil Morris said: "Nicolas will do a great job for us. He's keen to learn, we want him at Birmingham and, most importantly, he wants to ride for the Brummies.
"In some ways it was a gamble bringing him over this year but thankfully the gamble paid off handsomely for the club. We hope Nicolas will be a key part of the Brummies team for a long time to come."
Brummies co-owner Alan Phillips is delighted with the signing. He said: "Whilst, as far as possible, we wish to track a predominately British team, his popularity and potential was just too good to ignore.
"His signing fits well with our other joint objective in team building, that is to retain continuity."