Niels-Kristian Iversen agrees King's Lynn Stars return
The King's Lynn Stars complete their line-up for the 2013 Elite League season with the return of Niels-Kristian Iversen.
Last Updated: 22/01/13 12:18pm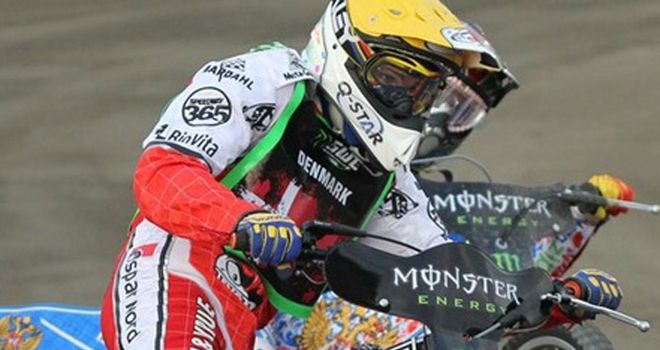 The 30-year-old former Peterborough rider was the Stars number one target following two successful seasons with the team.
Dane Iversen told the Stars official website: "Peterborough was never an option for me due to the race nights, and I was either going to return to King's Lynn or not ride in Great Britain at all.
"I am so glad to be back as it's a great club with great people. I believe we have a strong team this season that can challenge for honours so I can't wait to get started, especially with our first two matches home and away against Peterborough on the same day."
Stars promoter Buster Chapman said: "It's great news for the club. Niels is a world class rider, our fans love him and he clearly loves being with the Stars.
"Obviously it could have been sorted sooner but thankfully it is sorted now, I believe that not only our club but the whole sport will benefit from his presence in the Elite League this year."
King's Lynn start their season with a doubleheader against Peterborough on March 29th, the first leg will take place at the East of England Showground with the return match at the Norfolk Arena.