Ramsey eyes Olympics call
Wales skipper would jump at the chance to play for Team GB
Last Updated: 06/09/11 8:46am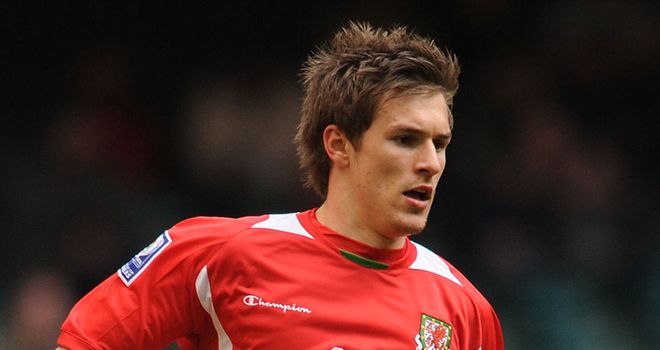 Ramsey: Would relish the opportunity to take part in London 2012
Wales captain Aaron Ramsey has set his sights on representing Great Britain at the London Olympics next summer.
The Football Association of Wales is opposed to the team, along with the Irish FA and Scottish FA, as they fear it could ultimately damage their status as individual countries within Fifa and the special powers they hold as home nations.
However, the FAW is powerless to prevent players taking part in the Olympics and, with Wales having failed to qualify for Euro 2012, it appears certain that some of their key men will be called up.
Tottenham winger Gareth Bale has made it clear he would like to compete in London, and Ramsey has now also admitted he would jump at the chance to represent Great Britain.
Speaking ahead of Wales' Euro 2012 qualifier against England at Wembley on Tuesday, Ramsey said: "If given the opportunity, it's one that I'd like to take.
Medal hope
"I've heard that Gareth has the same feelings as well towards that. I'll just have to wait and see."
With Wales having failed to qualify for a major tournament since 1950, the Olympics arguably represents Ramsey and Bale's best chance of showcasing their talent on one of the big international stages.
Ramsey added: "If there's a chance of playing in the Olympics and having the opportunity to win a medal, it would be a great one to achieve in your career."
England Under 21s boss Stuart Pearce is expected to be confirmed as Team GB head coach before the end of the month.