Doyle admits to frustrations
We want to go out dignified, says Wolves striker
Last Updated: 19/04/12 5:10pm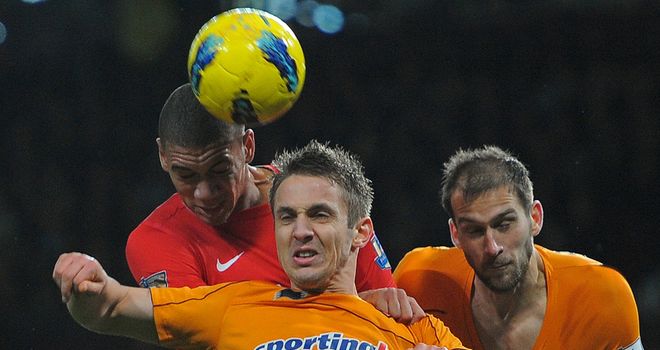 Kevin Doyle: Admits that the constant scrapping at the bottom of the league has taken it out of Wolves' players and fans
Kevin Doyle has admitted that three seasons of battling at the wrong of the Premier League has taken its toll on Wolves' players and fans.
Wolves find themselves rock bottom of the table and could be relegated at the weekend if results go against them.
With Manchester City visiting Molineux on Sunday, Doyle and his team-mates are likely to be up against it once more.
And the 28-year-old Republic of Ireland international forward, who is in his third season with Wolves, acknowledges it's been a hard slog.
"It is hard to keep going every week for three years when you are in and out of the bottom three and looking over your shoulders and every week is a 'must-win' game,'' said Doyle.
"It has been a frustrating season - it has gone beyond frustrating now with us players and the fans.
"A month ago maybe everyone was a bit more angry and bitter about the situation. It's nearly a case of 'it is what it is' and we are getting on with it, we are trying to play out the last few games with our heads held high and keep doing the right things.
"And you never know - life does crazy things. If we win four games in a row anything could happen. We want to go out dignified and keep going to the end."