No mass clearout for Hodgson
Decisions will be based on the long-term, says Baggies boss
Last Updated: 19/04/12 5:19pm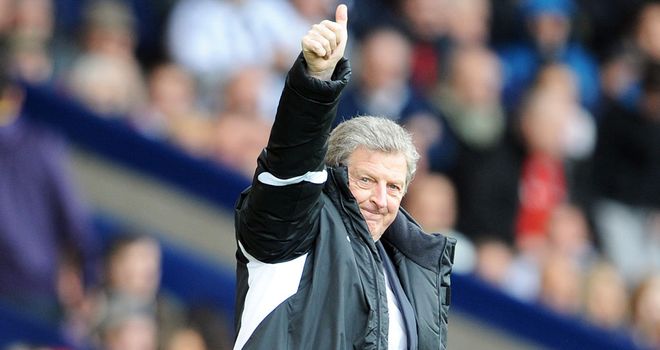 Roy Hodgson: Will not be looking to wield the axe in the summer despite reports of a clearout
West Brom manager Roy Hodgson insists there will be no major clearout at the club in the summer.
It had been reported earlier this week that the Baggies boss was set to axe much of his squad at the end of the season as he attempted to create a new look side.
But the 64-year-old has dismissed those suggestions as mischievous.
"We certainly won't be looking to wield any axes," Hodgson told the Birmingham Mail.
"We'll be looking more to improve if we can on what we consider already to be a very decent Premier League squad and has proved itself to be a very decent Premier League squad.
"Any stories suggesting otherwise are just mischief making.
"There will be no massive clearouts at all. Last year some players moved on and some have already moved out in the course of this year.
"Any decisions won't be based on what players do in the last three or four games, but more based on what they've been able to do over a longer period of time and what we're think they're capable of doing in the future.
"There might be some players who have already half decided to themselves that their future is not here so maybe they might (not) be knocking as hard on my door for a place as they have been doing but that's a fact of life.
"That's what happens at the end of (the) season."