SFA panel receive threats
Police treating intrusions as serious, according to SFA
Last Updated: 25/04/12 8:59pm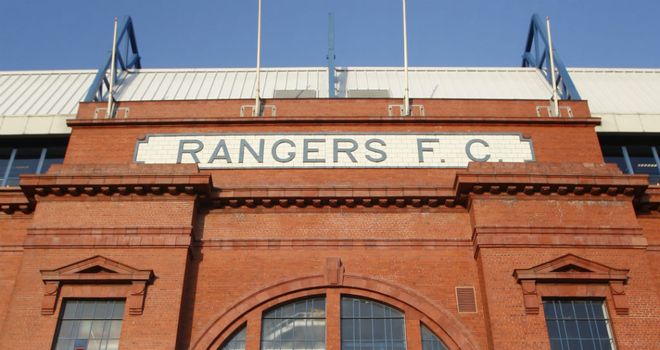 Three members of the Scottish Football Association judicial panel who handed out punishments to Rangers have received security advice from Strathclyde Police after their identities were revealed.
The administration-hit Glasgow giants were handed a £160,000 fine and 12-month embargo on registering players aged over 17 by the panel after being found guilty of five charges in relation to their finances and the appointment of Craig Whyte as chairman.
An SFA statement on Wednesday night said the three panel members in question had been subjected to "abusive and threatening communication" after their identities were "compromised".
A Scottish FA spokesperson said: "We are deeply concerned that the safety and security of Judicial Panel members appointed to a recent Tribunal has been compromised by a wholly irresponsible betrayal of confidential information.
"The Judicial Panel consists of volunteers from across the spectrum of sport and business in Scotland. They are appointed on the basis of anonymity yet all three panel members have reported intrusion into their personal and work lives, including abusive and threatening communication.
"This has been extended to directors of the Scottish FA, whose private details have been published on internet sites and who have, themselves, been victims of abusive communication.
"This culminated tonight in a visit by Strathclyde Police, who are taking seriously the threats made towards the individuals involved. We are thankful for their advice and support in these matters"