Donald in the clear
"Administrative error" to blame for scorecard investigation
Last Updated: 06/04/12 1:02am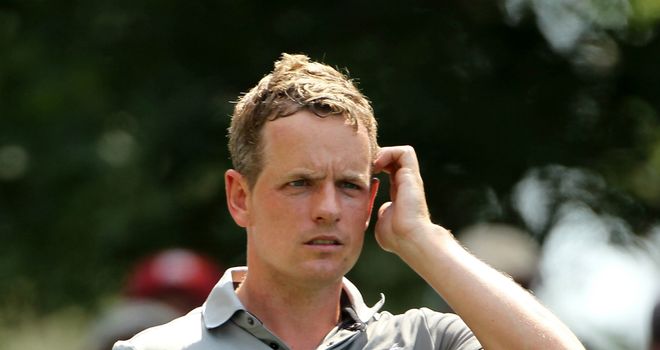 World number one Luke Donald was cleared to continue in the Masters after what was described as an "administrative error" regarding his scorecard.
Donald was disappointed with a three-over-par 75, but that was then changed to a 73 on scoreboards and officials were asked to investigate.
The 34-year-old had three-putted the fifth green for a bogey five, but the figure was entered into the scoring system as a three and hence the discrepancy.
The tournament is famous for a scorecard blunder by a player in 1968.
On that occasion Roberto de Vicenzo should have been in a play-off with Bob Goalby, but signed for the wrong score on the 17th hole.
The Argentinian was not disqualified, however, because a par four was put down by his marker instead of a birdie three. He had to accept the higher score and so was declared the runner-up.
Donald, though, will be able to try to get back into contention for a first major title.
"I didn't hit enough greens and give myself enough opportunity for birdies," said Donald before he became aware of the scare over his score.
"This place, if you are a little bit off, it can eat you up and I was today.
"I struggled with a bit with mud on the ball, but everyone did."