Baines joins Everton
Defender bids farewell to Wigan
By Peter Fraser. Last Updated: 06/08/07 3:07pm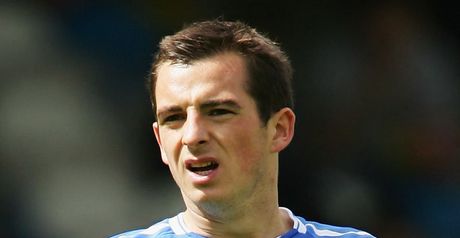 Baines: On the move
Wigan Athletic have confirmed Leighton Baines has joined Everton in a £5million deal.
"Playing for Wigan has been a real adventure and it's one I'll never forget."
Leighton Baines Quotes of the week
The England Under 21 international full-back was given permission to talk to Everton manager David Moyes over the weekend and a deal has now been agreed.
Baines, who joined Wigan as a trainee, admits it was a tough decision to leave The JJB Stadium, but he is grateful for the time he spent at the club.
"I'd like to thank all the staff at Wigan," Baines told Wigan's official website.
"I've had six fantastic years here and it was a really tough decision to leave that behind because this is the club who have given me the opportunity to make it in the game.
Fresh challenge
"It's been a real adventure here and it's one I'll never forget, but I need a fresh challenge.
"This is no reflection on all the help and support I've had here because I'm leaving some really good friends.
"I'd also like to say a special thank you to all the supporters who have shouted for me these last six years and who voted me as the player of the year last season.
"That was a special moment that will always live with me.
"I think the team will do well under Chris Huthchings and I'm sure the supporters will get the success they deserve."