Milan to lodge Dida appeal
European champions angry with Uefa's decision
By Nadia Carminati. Last Updated: 12/10/07 8:22am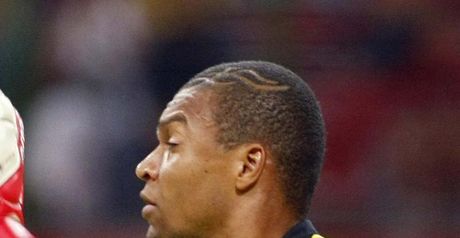 Dida: Banned
Milan have reacted angrily to Uefa's decision to suspend Dida for two games.
Uefa has judged that Dida feigned injury following a run-in with a Celtic supporter last week.
The Brazilian goalkeeper is now set to miss the home and away games against Shakhtar Donetsk in the UEFA Champions league, but Milan are likely to appeal against the ban.
The club's lawyer Leandro Cantamessa feels Dida has been made to look like the perpetrator of the trouble rather the victim, and hopes Uefa will reverse their decision.
Cantamessa is also unhappy that Celtic have escaped with just a fine for failing to keep the fan off the pitch at Parkhead.
"The impact of the sentence is disproportionate and illogical," Cantamessa told Milan's official website.
"Anyone can see that the pitch invasion had an impact and having to put up with it (the invasion) another.
"One has been punished with a financial penalty and the other with a two-game ban.
Clear difference
"I think the difference is clear to all except those who took the decision.
"I have no issue with Celtic but I am only trying to establish a sense of proportion - one is the event, the other is only the effect of the event.
"In this decision logic and balance are lacking. There is the technical (possibility) of a second level of justice - we can get witnesses, develop arguments. We will see."