Monaco miss out on Freddie
Swedish star needs more time to weigh up his options
By Chris Burton. Last Updated: 01/09/08 12:56pm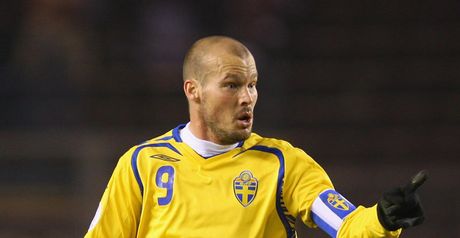 Ljungberg: Offered French opportunity
Freddie Ljungberg's agent claims the midfielder turned down the opportunity to join Monaco.
The veteran Swede was released by West Ham during the close season, making him a free agent.
Numerous clubs were reported to be interested in the acquiring the services of the former Arsenal man, but he remains in limbo with the European seasons already under way.
His representative, Claes Elefalk, says his client needs more time to weigh up options as he did not wish to join a mid-table side in Ligue 1.
"He refused it a few hours ago," Elefalk told Expressen on Monaco's offer.
"Fredrik has not decided on the future yet. He was not prepared to take a decision as quickly as that."
Monaco have recently lost attacking midfielder Jeremy Menez to Italian side Roma and saw Ljungberg as a direct replacement.