Scudamore - 39th game not dead
Premier League chief executive considering global plan
Last Updated: 07/10/08 8:01pm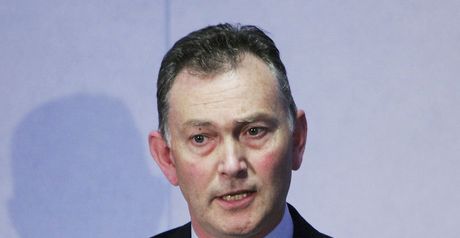 Scudamore: Wants league to go global
Richard Scudamore has revealed the Premier League is still exploring the possibility of playing matches abroad.
The Premier League proposed last season that all 20 top-flight clubs in England could play a '39th game' overseas, with cities in the USA, Far East and Australia lined up as possible hosts.
The plans were widely opposed but the issue is still being discussed and further details are expected to be announced early next year.
Premier League chief executive Scudamore understands that it will be difficult to push the idea forward, but he thinks supporters in other countries deserve the chance to see more important matches.
"We believe that there is a future, because there has been a past, in clubs playing matches abroad," Scudamore said on Sky Sports News.
"You can't patronise fans forever and just play meaningless matches and turn up for exhibition matches.
"The audience abroad are not silly. They are very sophisticated, they know a lot about our clubs and they want real and meaningful matches."
Scudamore accepts that the Premier League's initial plan may not be workable but he is hopeful that a solution can be found.
He said: "If there is a way of reconciling the international fans and their interests with all the other challenges, I think the mood among the clubs is still to try and do something.
"Will it come back in the original form? I think that is probably unlikely. Will it come back in a different form? Maybe."