Milan confirm Kaka Real deal
Brazilian star to make move to Madrid
Last Updated: 09/06/09 4:52pm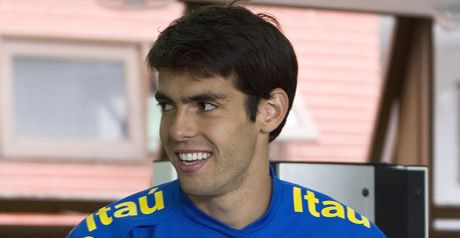 Kaka: On the move to Real Madrid
AC Milan have confirmed the sale of Kaka to Real Madrid in what is expected to be a world-record transfer.
The Brazil superstar was due to reveal the move at a press conference on Tuesday after undergoing a medical in his homeland.
However, the Serie A side have moved first to confirm the departure of the 27-year-old for the Bernabeu who has signed a six-year contract.
A statement on the Milan website read: "From next season, Kaka will play at Real Madrid.
"AC Milan thanked the man and the great champion Kaka for his decisive contribution to the many victories achieved in the six years of his commitment
"The loss of technique, while serious, can be remedied.
"It will be very difficult to fill the void that will be left by Kak, a shining example of professionalism, commitment and professionalism.
"AC Milan, (according to) the wishes of the managers, players and supporters of the Rossoneri, offer him the most cordial and affectionate wishes for the continuation of his sporting career."
Madrid also confirmed the deal on their website. "Kaka is a player of Real Madrid after an agreement with AC Milan," a statement read.
"The Brazilian footballer has now successfully passed all medical tests. Kaka has signed a contract for the next six seasons with Real Madrid."
The 27-year-old is currently with the Brazilian side on international duty.
Brazil face Paraguay in a World Cup qualifier on Wednesday after beating Uruguay 4-0 over the weekend.