Davies attracts interest
USA striker linked with moves to France, Holland and Germany
By Richard Torgerson. Last Updated: 29/06/09 10:36am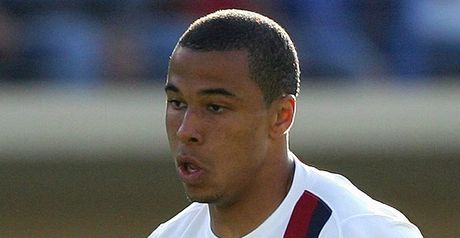 Davies: Could be on the move
Charlie Davies is reportedly attracting interest from clubs in Germany, France and Holland after some stand-out performances at the Confederations Cup.
The lightning-quick striker, currently with Swedish side Hammarby, has shone in South Africa this summer after being handed a more prominent role in the USA team.
The 23-year-old played in four of the American's five games en-route to the final, where they lost 3-2 to Brazil after taking an 2-0 first-half lead on Sunday.
Despite the defeat Davies, who scored his only goal of the competition against Egypt in the group stages, could still end up taking something positive from the tournament with a number of clubs said to be chasing his signature.
"If I will be given the chance, I can't say no, I have to take it," he told Expressen.
"The ball is with Hammarby now. They must decide if they wish to sell me. I want to make a decision as soon as possible.
"Given a chance that I can't turn down, I need to take it. But I need to find a club where I will be given time on the pitch and where I can evolve more."