Alonso can work with Xavi
Spanish schemer insists he is capable of complementing Barca star
By Chris Burton. Last Updated: 03/09/09 11:08pm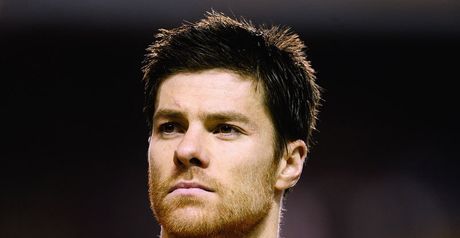 Alonso: Ready for action
Xabi Alonso has moved to dash any suggestion that he is unable to play alongside Barcelona star Xavi.
The Real Madrid midfielder is currently preparing for international duty with Spain, as the European champions get set to face Belgium in a 2010 World Cup qualifier on Saturday.
Injuries to Arsenal ace Cesc Fabregas and Barca's Andres Iniesta leave Alonso as the obvious choice to partner Xavi and Villarreal's enforcer Marcos Senna in the middle of the park.
Fears have been raised, however, that the former Liverpool playmaker is too similar to Xavi for the duo to be compatible.
Alonso, though, has rubbished those claims and believes he is more than capable of forming a promising understanding with his Catalan team-mate.
"Today I have been working with Xavi and I think it went well," he said.
"And when I play with Senna it is no problem either."
Grateful
Pushing Alonso for his place will be another Barcelona star, Sergio Busquets.
The youngster has enjoyed a meteoric rise to prominence over the last 12 months and admits his rapid progress has come as a surprise even to him.
He told RFEF Radio: "If I had thought last year that I would be at this point today, I never would have believed it.
"I can only build on it and hopefully it will be the beginning of a long career for both my club and the national team.
"This is a team that can be around for a long time. Players coming up through the ranks can see that they can make the breakthrough at any time.
"We have to be very grateful to Vicente Del Bosque - it is admirable that a coach is so dedicated to youngsters."