African Nations to go ahead
CAF defiant despite deadly gun attack
Last Updated: 08/01/10 10:07pm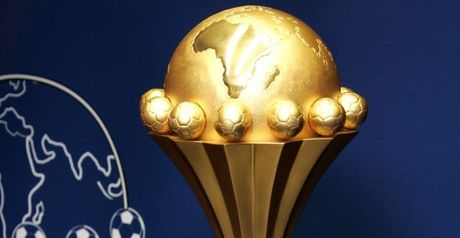 The Confederation of African Football (CAF) has confirmed the African Cup of Nations will be staged as planned, despite Friday's deadly attack on the Togo team bus which killed the driver and left nine others wounded.
Togo's team bus was set upon by gunmen as they crossed the border from Congo-Brazzaville to the troubled province of Cabinda, with two players shot in the attack.
The armed front for the Liberation of the Enclave of Cabinda (FLEC) have claimed responsibility for the attack, which has cast doubts over whether the tournament will go ahead.
Souleymane Habuba, CAF's communications director, insisted that while his sympathies lied with the Togolese national side, the tournament would take place as planned.
"Our great concern is for the players, that's our key priority, but the championship goes ahead," he said.
"We need to know all the facts about what's happening on the ground, we haven't got them all yet. We can't give a full reaction from reports that we have got from the media."
Habuba went on to question why Togo, in contrast to the other 15 teams making their way to Angola for the tournament, had elected to travel by road rather than flying.
"CAF's regulations are quite clear, teams are required to travel by air, not road," he continued.
"We had a meeting of all the teams this morning, or at least almost all of them - Togo didn't show up, and it was only later on Friday afternoon that we heard via information from the media that they had been the victims of an attack.
"But at no point were we told they were travelling by road."
Fifa also released a statement speaking of their concern about the attack.
"FIFA and its President, Joseph S. Blatter, are deeply moved by today's incidents which affected Togo's national team, to whom they express their utmost sympathy," said the statement.
"FIFA is in touch with the African Football Confederation (CAF) and its President, Issa Hayatou, from which it expects a full report on the situation."