Makelele to hang up boots
PSG midfielder still planning to retire
Last Updated: 25/02/10 1:27pm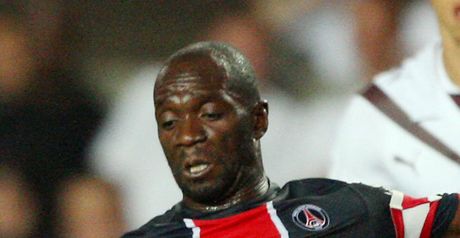 Makelele: Planning retirement
Paris St Germain captain Claude Makelele has confirmed that he plans to retire at the end of the season.
The French midfielder has enjoyed a successful career at club and international level, winning trophies in three countries.
He started out in his homeland with Nantes and Marseille before moving to Celta Vigo and later Real Madrid.
Makelele then spent five years with Chelsea, claiming two Premier League titles, two League Cups and the FA Cup.
He joined PSG in 2008 and has continued to impress this term, missing just three Ligue 1 games.
But having revealed last summer that he would carry on for just one more year, Makelele still intends to hang up his boots.
"It's really my last season," said the 37-year-old. "My future is behind me.
"Today it's my last season, but tomorrow that could change."
Makelele has a history of going back on decisions, having come out of international retirement twice before definitively quitting Les Bleus after Euro 2008.