Nev - Jones is captain material
Former skipper says new boy has potential to lead United
Last Updated: 02/07/11 5:35pm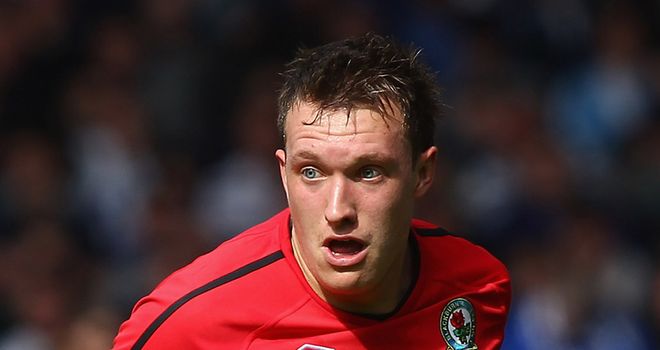 Jones: Now a Manchester United player
Former Manchester United captain Gary Neville has backed new signing Phil Jones to one day wear the club's armband.
Neville, born in Bury, is a lifelong United fan and retired mid-season earlier this year after making 602 appearances for the Old Trafford club.
Jones, 19, agreed a five-year contract after Blackburn agreed an undisclosed transfer fee last month, and Neville is predicting a bright future.
"I think this lad's going to be a star, I really do," the former England full-back told Singapore's The New Paper.
"I think he's going to be somebody who could potentially be a captain of Manchester United in the future.
"He looks really solid and he's somebody who can be a huge player for the club for the next 10 years.
"There's a lot of potential there and the performances he's put in over the last two years have been outstanding, particularly against us.
"For a 19-year-old that's excellent. He's a great signing for us."