Fener lodge relegation request
Turkish champions ask to be demoted amid match-fixing allegations
Last Updated: 26/08/11 6:08pm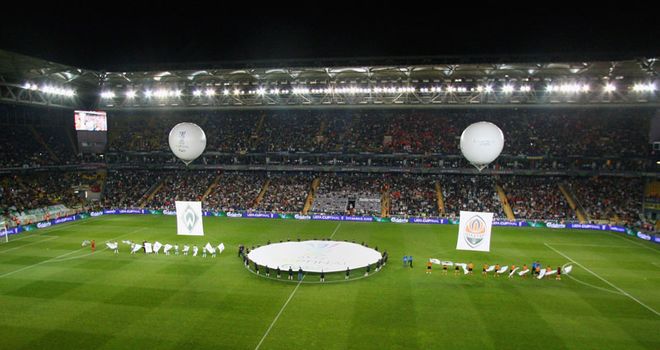 Fenerbahce have asked to be relegated out of the Turkish top flight as they attempt to manage match-fixing allegations.
The Istanbul-based club have already been pulled out of the UEFA Champions League as an investigation into their actions is carried out.
The Turkish Football Federation (TFF) took that decision and has rejected an appeal by Fenerbahce, who have been replaced by Trabzonspor in Europe's premier club competition.
More than 30 players and officials have been jailed pending trial over match-fixing claims, with 19 matches reported to have been manipulated.
Fenerbahce find themselves at the centre of the scandal and they believe a spell out of the spotlight will help them to get their house back in order.
Request
"Our deputy chairman Ali Koc and management board member Ali Yildrim went to the Federation and conveyed our request to play in a lower league," read a statement released on the club's official website.
Fener expect a decision to be made at the start of next week regarding their relegation request.
They are also mulling over a legal fight with Uefa, claiming they should have been treated as 'innocent until proven guilty'.
European football's governing body called on the TFF to pull Fener out of the Champions League or risk facing disciplinary action.
The TFF acted quickly on that front, but they have pushed the start of the new Turkish season back to 9th September so their ethics committee can delve deeper into the match-fixing case.