Are Hicks and Gillett right for Reds?
Join the Sky Sports debate on Liverpool's American dream
Last Updated: 25/01/08 4:05pm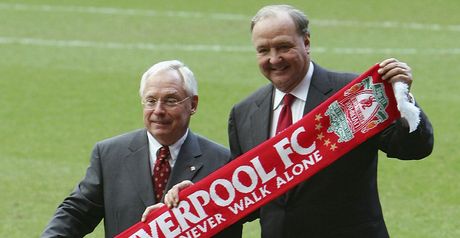 Liverpool's owners Tom Hicks and George Gillett have announced the successful completion of a £350m financing package.
It's now full steam ahead with regards the club's move to Stanley Park, as architectural firm HKS Inc have been given the nod to design the 71,000-capacity stadium.
And in a move to placate an irate Anfield faithful beleaguered boss Rafa Benitez has been given the full backing of the American duo, but is it too little - too late?
Are Hicks and Gillett fully committed to the club? Are they the right men to lead Liverpool to glory this season and beyond?
To have your say fill in the feedback form below...