Scudamore: No Tevez repeat
League chief says lessons have been learned
By Lewis Rutledge. Last Updated: 05/08/07 3:31pm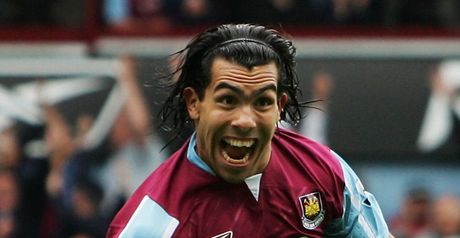 Tevez: Set for move
Football Betting

Football Betting

Bet with Sky Bet
Premier League chief executive Richard Scudamore is confident there will be no repeat of the Carlos Tevez affair.
Tevez has been at the centre of a long-running dispute between his agent, West Ham and Manchester United, but is expected to complete a move to Old Trafford this month.
Scudamore insists there are now regulations in place to make sure something similar never happens again.
He believes lessons have been learned and that clubs now understand they must submit all documentation relating to a transfer before they can be approved.
"We have changed the rules this summer, so clubs are in no doubt now," Scudamore explained.
"West Ham initially claimed that there was no need to submit these forms or indeed that what they were doing broke our rules.
"Now we have changed the rules to say that clubs must send any documentation relating to the deal, whether you believe it is relevant or not.
"Every transfer, every registration, is different with clauses and documents that we need to verify and vet. All we are saying that a transfer arises tomorrow we will run the rules past it, it doesn't matter who it is from, and we will check that against our rules.
"If it is in accordance with our rules they will be registered, if they are not, then they won't be registered."
Communication must improve
Scudamore admits changes had to be made after one of the most damaging transfers in the Premier League's history.
He said: "Last August we in good faith believed what people at West Ham were telling us and the biggest lesson is that we will probably be a more circumspect in the future about that sort of communication with clubs.
"It is a matter of record that West Ham admitted bad faith, they admitted not being absolutely clean and open with us in terms of their dealings with the situation.
"This is an association of clubs and we have a rule book we all agree to abide by and if you have bad faith then the show can come off the road and that is what happened."