MLS keen to be involved
Deputy commissioner awaits Fifa verification
Last Updated: 10/02/08 9:46pm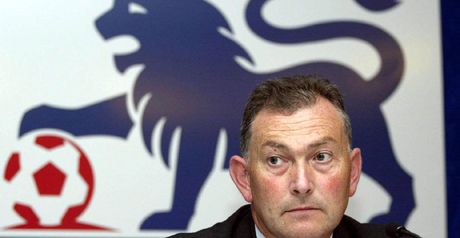 Scudamore: Gazidis praise
Football Betting

Football Betting

Bet with Sky Bet
Major League Soccer deputy commissioner Ivan Gazidis is wary of the implications of an 'international round' of fixtures.
The landmark proposal would see every top-flight club play an additional fixture in a foreign city from the 2010/11 season.
Gazidis is reluctant to commit to the idea just yet, but admits the MLS would welcome the plan, so long as it gets Fifa approval.
"We will have to wait and evaluate the proposal," Gazidis said.
"I don't see it as a negative for MLS, but the implications go beyond these games on their own.
"There are implications for the game worldwide. There are implications when matches are taken across borders in this way.
"If this were to happen it's something that we would be involved in.
"We are the premier promoter of international soccer in North America and clearly we would like to get involved."
Visionary
Gazidis went on to praise Football Association chief executive Richard Scudamore, hailing his vision for the Premier League.
"We've always had a very close relationship with the Premier League and I know Richard Scudamore well," he continued.
"I think he's a very visionary leader and I think he understands that if the Premier League is going to continue to push its' position forward it needs to be moving forward and not just standing still.
"Richard is looking to push the envelope but at the same time he understands that he can't push it too far.
"Many leagues are working to become the first 'world league', and the Premier League is looking to take leadership on that."